#10 – The Swan Sweet Potato: Here is a sweet potato that some believe looks like a beautiful swan. Others aren't sure what to think, but it did bring $0.99 on ebay recently, despite the $10+ shipping price on this 5.5-pound sweet potato. The auction title read, "Great Gag Gift," and the description actually included the following sentence: "this enormous sweet potato would make an awesome gag gift this holiday for that 'hard to buy for' farmer on your gift list!"

While this isn't much of a publicity stunt, there are numerous auctions like this one everyday, and people actually buy crackers that appear to resemble Ronald Reagan or the Virgin Mary. It happens everyday, people. So next time you eat, make sure you examine every bite before you put it in your mouth; you could end up eating straight profit.
http://cgi.ebay.com/sweet-potato-shaped-like-a-swan-great-gag-gift_W0QQitemZ330380688577
#9 – BillytheBillboard: plus many others like him, offer your business the opportunity to advertise your company logo via tattoos forever printed on their bodies.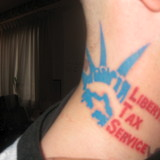 As you can see in the photos, he's got "Liberty Tax Service" on his neck and Zoole.com on his cheek, along with dozens of other ads on his body. He gets quite a bit of media attention, so it may be a sound investment for the porn sites that are forever imbedded on his forehead. He recently listed another area of his forehead with no reserve and a starting bid of $0.01. He even offered to pay for the tattoo work himself. However, sadly this auction ended without any bids and he has no other auctions listed.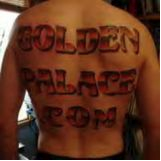 Apparently his biggest sale was to Golden Palace Casino, an online casino operator that owns his entire back, as you can also see in the photo.
.
.

.
#8 – The Human Fish: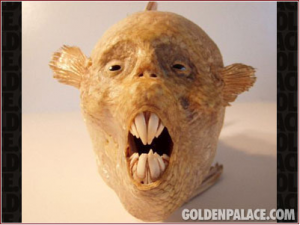 Billy the Billboard's back isn't the only bizarre thing Golden Palace Casino has bought off of ebay. In fact, they are a company that is ious for their wacky auction purchases and these purchases keep the casino in the news and covered with media attention. Another item Golden Casino bought on ebay was the "human fish" you see in the photo. This creature reportedly washed up on the shore in Tampa, Florida. Golden Palace really stole this one for the great price of $305.01. This fish actually leads some to believe that humans evolved from fish (as opposed to apes) and was appropriately featured on George Noory's Coast to Coast radio show.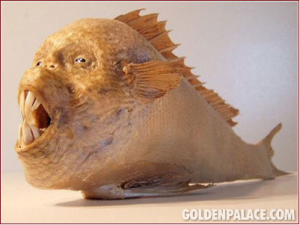 Other items bought by Golden Palace include Britney Spears' Pregnancy Test (now that's just gross), William Shatner's Kidney Stone, Pope John Paul II Chicken Breast (see photo), and dozens of other weird and wacky stuff. Golden Casino does keep all of their purchases and perhaps will someday open a museum or display the items on tour.
#7 -  Body Parts for Sale?:
BillytheBillboard isn't the only person to sell his body online for advertisement purposes. There have been many such publicity stunts surrounding the lease of body parts for advertisement purposes. For instance, a lady put her boobs up for lease (see photo) and another woman actually agreed to change her name to GoldenPalace.com. How do you explain that one to the police officer when you get pulled over?
#6 – Poker Player Shirts: During the 2008 World Series of Poker, a couple of the final table players, referred to as the November Poker because the Main Event final table begins in July but culminates in November after a three-month break to give the media time to buzz about the final table, two of the players put areas of their bodies up for auction. These spots were actual clothing spots like the right arm of the shirt. Bidders were offered the space during the final table only, which would be broadcast on television and attract millions of viewers. The first auction, put up by Ylon Schwartz, started the bidding at $37,500. He did get one bid, but had hoped to get up to $300,000. When this didn't happen, for whatever reason, he didn't follow through with the auction. However, fellow November Nine member, Dennis Phillips, successfully sold his upper arm for a good cause, bringing in about $15,000 for St. Louis' National Multiple Sclerosis Society.
#5 – Young man's virginity: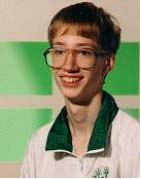 we're not sure if ebay allowed this listing to be carried out or if it was a legitimate listing, but back in 1999, Frances D. Cornworth's virginity was listed on ebay with a starting bid of $10. He encourage women or men with no STDs and younger than 60 to bid on his "first time" and noted that he lived in Miami, Florida and would drive so far as Orlando to meet up and "make the trade." Bids got at least as high as $10 million, and after being up for only a few days, the listing had 17 bids.
Cornworth gave an impressive description for himself, if it were an add for sperm donation, and on to describe a bit about himself. He stated that he had just turned 17, was in the top 5% of his class, a standing member of the National Honor Society, president of his school's computer club and A/V club, lead trumpet player in a jazz band, and completed 400 hours of community service in the previous year alone. And he wondered why he couldn't get laid (see photo).
#4 – Half Eaten French Toast: In 2000 (almost ten years ago), people were crazy. A radio station, Z100, out of New York City listed Justin Timberlake's uneaten French toast, syrup, fork, and plate after he appeared on the show former group N'Sync. According to the listing, he only took one bite of his breakfast. The station agreed to pay shipping for the highest bidder and donate the money to charity. The soggy bread, complete with Timberlake's autograph, went for more than $3,000. One bidder on this auction said if she won, she planned on freeze drying it and keeping it in her dresser… mmmm! (no photo)
#3 – Virgin Mary Grilled Cheese: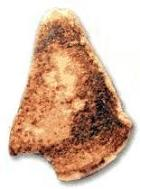 Another auction won by Golden Palace was a 10-year-old piece of a grilled cheese sandwich that strangely bared the image of the Virgin Mary. The online casino paid $28,000 for the bread that was stashed away 10 years prior after the man who cooked it  noticed the image. The amazing part is that the bread had no mold or sign of age whatsoever a decade later. This is one of the easier to see Virgin Marys that mysteriously appear on food and in snow and such, as you can see in the picture.
#2 – Ghost in a Jar: In May 2003, a listing went up for a "Ghost in a Jar! No Joke! Serious Inquiry Only." The description recalled a story of the seller's happening upon this jar, another jar, and a journal. When he found the items, the first jar had broken and a strange darkness emerged from the jar. What the seller then referred to as "The Black Thing" continued to haunt him, and he was told that the only way to rid himself of the Black Thing was to pass the jar on to someone else. He also included pics from the cemetery where he found the jar; notice the ghostly like images he discovered after having the photos developed.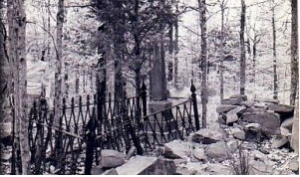 At first thought, you'd probably wonder why he started the bidding at $99. If he was so determined to get rid of the jar, why not list it for a penny? Why not just give it to someone? The seller claimed he wanted someone who knew what they were dealing with to own the jar, which explains his reserve price. What the seller really determined to do was make some money off an empty jar. The listing drew in more than 60 bids and reached more than $99,000,000.00.
There were many copycats for this listing, and one lady even listed "Toast in a Jar," which drew bids of more than $15,000 before it was taken down by e-bay.
#1 – Ron Jeremy Ad Space: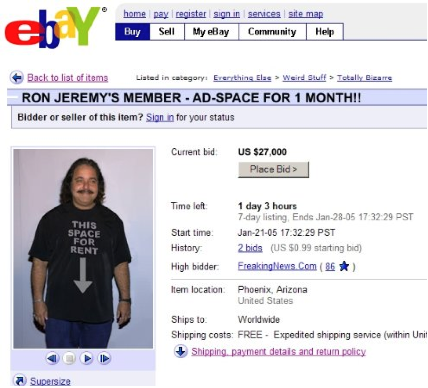 The number one most weird, or maybe grossest, ebay listing/publicity stunt is advertisement on Ron Jeremy's "member." The one-month ad spot went for about $30,000 after a 7-day listing and only a couple of bids. The pic he listed is shown here (notice the arrow pointing to the area of topic with the word "Supersize," which was not done intentionally). For the actual advertisement space, you'll have to use your imagination or download some of his adult films.