written by: Steve under News Comments: Comments Off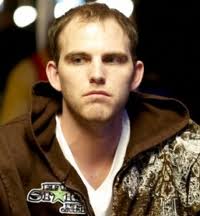 While the poker world's eyes have been firmly focused on Melbourne, Australia over the past week another poker tournament was taking place in Biloxi, Mississippi, as the Beau Rivage Casino hosted the Million Dollar Heater tournament series. The Million Dollar Heater featured 33 tournaments and awarded over $1.7 million in prize-money when all was said and done.
The highlight of the series was the Main Event, a $5,000 NLHE tournament with a $1 million guaranteed prize-pool (in the end the Main Event would narrowly eclipse the guarantee, topping off at 1,018,500). A total of 210 players registered for the event, with the winner of the tournament was set to receive a $336k payday.
Among the players who made the money in the Million Dollar Heater Main Event were Brandon Stevens, Allen Kessler, Matt Stout, Ryan Welch, and 2010 November Niner John Dolan. Stout, Welch, and Dolan were among the final table participants in the tournament. Dolan would go on to win the tournament, scoring his biggest payday since his 6th place finish in the 2010 WSOP Main Event where he pocketed over $1.7 million.
Here is a look at the final table payouts from the Million Dollar Heater Main Event:
John Dolan — $336,105
Glenn Poole — $185,367
Kirill Kruglov — $101,850
Mark Rose — $81,480
Ryan Welch — $61,110
Matt Stout — $50,925
Daniel Clemente — $40,740
Habib Jahangard — $30,555
Mark Flowers — $20,730