written by: Will under News Comments: Comments Off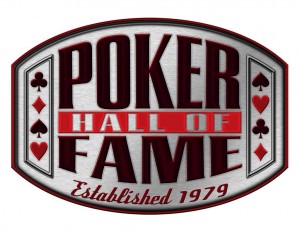 Earlier this week, the 2010 Poker Hall of Fame inductees were announced. Despite a huge list of nominations, Erik Seidel and Dan Harrington were both selected to be entered into the Poker Hall of Fame.
It should come as no surprise as the two professional poker players have a long history of displaying skill and prowess at the poker tables. In order to be inducted this year, Harrington and Seidel had to beat out eight other finalists for the honor of joining some of the most talented players in poker history.
From Las Vegas, Nevada, Erik Seidel has managed to amass eight WSOP bracelets during his career to compliment 60 money finishes in live poker tournaments. Originally from New York City, Seidel began his gaming career as a backgammon professional. After moving to the stock market, Seidel found poker. Interestingly, Seidel was once a member of the Mayfair Club – along with the second inductee for 2010, Harrington. One of Seidel's most noted appearances was his 2nd place finish in the 1988 WSOP when he lost to Johnny Chan. This epic hand appeared in the popular poker movie – Rounders.
Seidel secured his first World Series of Poker bracelet in 1992. Of particular interest is Seidel's talent in a variety of games – winning bracelets in 2-7 Draw, Omaha and Texas Holdem. There are only four other players that have secured more bracelets in the WSOP than Seidel – among them Johnny Chan and Phil Hellmuth.
Most people remember Dan Harrington as the winner of the 1995 WSOP. However, during his career, Harrington has managed to win a WPT title, more than $6 million in live tournament earnings and two World Series of Poker bracelets. Harrington is well known for being a very tight player – despite having the nickname "Action Dan." Harrington, like Seidel, is a talented backgammon player but also hold the title of Chess Master by winning the Massachusetts Chess Championship in 1971. Before entering the poker arena, Harrington was a bankruptcy lawyer. Harrington is one of the only five poker players to have won both a WSOP main event and a WPT title.