written by: John under Poker Pros Comments: Comments Off
Poker has plenty of winners, but there is no shortage of losers, either. There is all kinds of variance in this game, and players often go broke multiple times in a single year. Now, if the player practiced solid bankroll management and was truly a good player, this would almost never happen. As we all know, though, there is a lot of degenerate gamblers amongst the poker playing crowd. Some of the most well known TV pros are also the biggest gamblers, both on and off the felt. Do you think Phil Ivey stops gambling when the cameras are turned off? Absolutely not, in fact, that is when he really starts to play. For certain players, gambling is just in their blood, but unfortunately this often results in a drained bankroll.
#1-Mike Matusow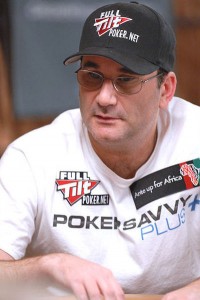 How can Matusow not be at the top of this list? He has a storied past, much of which involves gambling and general degenerate tendencies. He passed up on an opportunity to invest in Full Tilt Poker so that he could place some big sports bets, all of which he lost. If that isn't the prime example of a gambler, I don't know what is. Aside from all of this, Mike's skills have taken a turn for the worst over the past few years. He complained about his terrible 2009, and was, of course, pinning the blame on many other people.
If Matusow was a better poker player, he wouldn't be so at risk. The fact remains, however, that he would rather chase his next gambling high than focus on once again becoming a winning player.
#2-T.J. Cloutier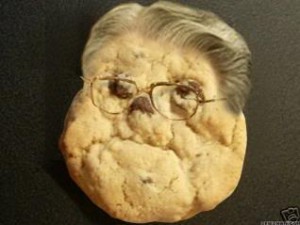 Cloutier may already be completely busto. With many of his World Series of Poker bracelets listed for sale, it is quite possible that the poker legend is already out of money. While this hasn't been verified, it is one of the only logical conclusions that can be drawn from pawned off prizes. Cloutier is a top notch tournament player, but it doesn't matter if he can't get the money together for a buy in.
#3-Jamie Gold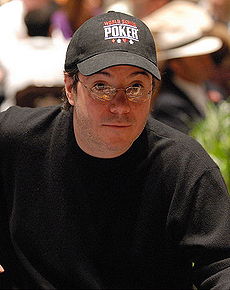 Jamie Gold is still the biggest winner in World Series of Poker Main Event history, but he is not as flush with cash as it might seem. Having sent half of his earnings away after a lawsuit immediately following his win, Gold was left with what was a few million dollars after taxes. Now, for most, this would be plenty of money, but Gold seems to have run through it like wildfire. He has recently been seen in some of the lowest stakes cash games available, while he was once a star on High Stakes Poker. Maybe he is toning it down, or maybe he is almost broke; only time will tell.
#4-Tom Dwan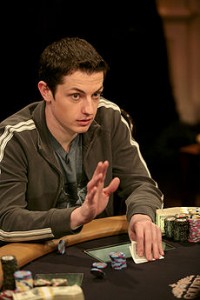 Tom Dwan makes this list as an honorary Phil Hellmuth mention. Hellmuth is sure that Dwan will go broke within a few years, and obviously he is never wrong. So, with Hellmuth's blessing, Dwan made this list. In reality, Dwan is well bankrolled, by both himself and others. If he ever happened to somehow run out of money, there is certainly a line of people ready to loan him some more.
#5-Illari Sahamies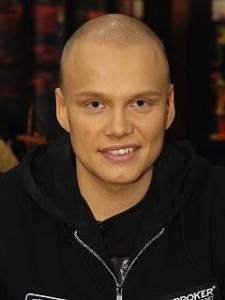 His wild life and crazy gambles can potentially lead to destruction. What's saving the great Ziigmund, however, are his off the felt endeavors. He is seeing a steady stream of money coming in from endorsements, his website, and other promotional activities. He is still a big winner in online games, but is very prone to massive swings. With a little bad luck, he could go broke, but he has some safety nets in place if this ever were to happen.