written by: John under Poker Pros Comments: Comments Off
The confidence, the competitive spirit, the egos; that's what we love to see at the poker tables. But it is also essential to show intelligence and  good manners at the poker table, or anywhere else for that matter, though not all poker professionals act professionally. Here are a some guys that will forever go down in poker history not for their good manners, big wins, and bracelets, but for their attitudes and reputations on and off the felt.
#1 "THE MOUTH" Mike Matusow. Does he have any friends? It doesn't take too much time in his presence to realize why he is called "The Mouth." Who else would walk right up to the WSOP Commissioner Jeffrey Pollach and tell him he was running the illustrious tournament into the ground? He talks incessantly at the tables and berates his opponents. Mike does have talent as a poker player, it's just so lame that we have had to witness "Matusow Meltdowns" in which he seems to be playing great and at the top of his game, and in a matter of a few hands, he has lost all his chips and his cool at the same time. Anyone who can win $1,000,000 (2005 WSOP Main Event) and lose it all 3 days later, needs therapy and a financial adviser. Mike has said that he has had his meds checked and after winning his WSOP bracelet in 2008 seems to be leveling out. We'll see.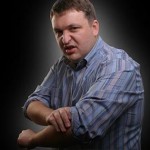 #2 "TONY G" Antanas Gouga is a very talented poker player. In his own words, he says "Some people find me interesting, some people find me obnoxious." I'm pretty sure Ralph Perry "The Russian" finds him obnoxious. After beating Perry at the Grand Final of the 2006 Intercontinental Poker Championship, Guoga let out a yell, leapt to his feet, and started to berate Perry by pointing to his cards and shouting "Look how ugly this is! You're a terrible player, this is disgraceful!" And before sitting back down, Guoga ranted "Feel the power, baby!" Tony G's biography says that he was born in Lithuania. I read recently that Lithuania has officially made poker a sport. I wonder how many of his fellow poker pros would chip in to buy him a one-way ticket back home.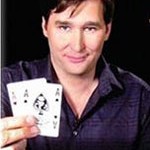 #3 "THE POKER BRAT" Phil Hellmuth, Jr. is an easy target for critics. His whining just plain annoys people. He likes to aggravates his opponents by constantly chiding them during games. At times he will get up from the table to think about his hand. He has high-fived spectators at games where he has won a large hand. He is a camera hog. He realizes that if he makes a scene, he will get television coverage; I guess that is why he crashed the UltimateBet race car. It was also amusing to watch him try and channel General George Patton and Julius Ceasar to enter the World Series of Poker in Las Vegas. Phil's distracting style of play has paid off, though. Over the last 10 years, he has been very successful. To beat Hellmuth, you have to be able to block out his nonsense; otherwise you will undoubtedly lose to it. I hear his wife is a child psychologist; I bet that skill comes in real handy for her.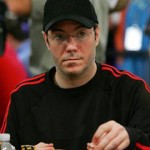 #4 JAMIE GOLD is famous for being the worst poker player to win the World Series of Poker Main Event (2006). The worst part is that he won it at the peak of the poker boom. Following his win, Gold was sued by former work partner Crispin Leyser. Leyser claimed that Gold made a promise prior to the tournament to split his winnings 50/50, but Gold tried to pocket the entire $12 million. At first Gold claimed that there had never been a deal with Crispin in the first place, but evidence turned up to the contrary. Immediately after his WSOP win, Gold had done a radio interview in which he mentioned his arrangement with Leyser. Additionally, a recording from Leyser's answering machine was also entered as evidence. Gold and Leyser settled out of court for an undisclosed amount. Poker etiquette dictates that you are only as good as your word and most reputable pros hold their word as binding.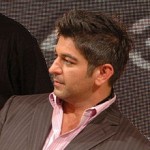 #5 SHAHRAM "SHAWN" SHEIKHAN has been accused of a lot of stuff, but let's just concentrate on what he does that his fellow poker players hate—venting his frustrations in ways that players find very distracting. He is a sore loser and a poor winner. It was not a pretty thing to watch as he and "The Mouth" went at each other during the 2005 WSOP. He was also involved in an incident with Hellmuth on Poker After Dark when he refused to shut up while Hellmuth was playing a hand with Annie Duke. I'm sure Duke probably wanted to hurt them both. Shawn seems to have no respect. He was even disrespectful to the legendary Doyle Brunson after winning a big hand in a heads-up match.
#6 HEVAD KHAN is poker's biggest nerd. He has played as many as 43 poker games all at once on his home computer. Players don't like him for his stupid dances and yelling "bulldozer!" in the 2007 WSOP Main Event. A new rule was created called the "Hevad Khan Rule" which prohibits players from displaying excessive celebrations after winning a hand. Khan said, "nobody really hated what I did. They made it a rule because there are a billion idiots who would emulate what I did."
#7 DAVE "DEVILFISH" ULLIOTT has never been shy about publicity or controversy, known for being a bad loser and a jerk when things don't go his way. He likes to intimidate novice players when they make a bad move and is a condescending know-it-all. He likes to tell annoying jokes that only he thinks are funny. Recently he has announced that he is in talks with a Swedish company in regards to making a movie about his life. I can think of a lot more interesting poker pros to make a movie about.
#8 TODD BRUNSON. Would it kill this guy to crack a smile?  Todd doesn't seem to enjoy the popularity that his father has. Some fans criticize him as appearing less than friendly at the poker table. He has never been rude or gotten angry, so we can't really hate him, but the guy just seems miserable.