written by: Steve under News Comments: Comments Off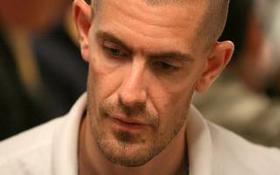 It looked as though Gus Hansen's good run in the latter part of 2010 that carried over to the first three months of 2011 had finally come to an end as the Danish poker pro relinquished the #1 spot in online winnings to Patrik Antonius during the month of May. And at one point Hansen saw his overall winnings for the year shrink to around $2 million according to highstakesdb.com; a far cry from Hansen's high-water mark for 2011 has been about $4.1 million.
But after a torrid comeback in May that has seen the three-time WPT Champion post an overall profit of over $800k for the month, Hansen is once again at the top of the online poker earners list, and is just a few thousand dollars away from the $4 million mark in winnings.
Here is a look at the top 10 online poker winners thus far in 2011, courtesy of www.highstakesdb.com:
1. Gus Hansen — $3.993.460
2. Daniel 'jungleman12' Cates — $1.952.994
3. Gavin 'gavz101' Cochrane — $1.789.940
4. NoPasaran — $1.616.967
5. Matt Hawrilenko — $1.440.095
6. Bixiu — $1.406.194
7. Phil Ivey — $1.336.313
8. Patrik Antonius — $1.157.800
9. Jens 'Ingenious89' Kyllonen — $1.112.103
10. Seb86 — $1.106.070
On the flipside, Tom 'durrrr' Dwan –unable to play online at the moment due to Black Friday—is still the biggest loser for the year, coming in at around -$2.5 million.