written by: Steve under News Comments: Comments Off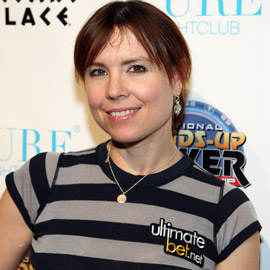 Lost in the shuffle of the entire online poker world losing their mind on Friday April 15th, and continuing on through the weekend –only mid-week did we hear anything from the online poker rooms and DOJ regarding US players deposits—is the effect that PokerStars' and Full Tilt Poker's departure from the US market will have on non-online poker rooms and poker entities.
One of these entities, the still unnamed Annie Duke/Jeffrey Pollack led professionals-only poker tour could come out of this whole debacle as the biggest winner of all, considering the other tours they were competing against have virtually disappeared overnight!
Gone are the PokerStars NAPT and more importantly the Full Tilt Poker Onyx Cup, not to mention there will be a number of poker pros who are no longer picking and choosing which tournament series to go to, and likely a number of mid-tier players about to lose their sponsorships. Now there is a market for the professional-only poker tour since there is a major void left in the market, and poker players will once again be looking for an overlay and rake-free, player-friendly, tournaments.
It's quite possible that the poker league –which has no affiliations whatsoever with online poker rooms—could land a major TV deal, which will only help in attracting the best of the best in the poker world to their events. After all, ESPN and FOX now have major holes in their poker lineups after cancelling such shows as the PokerStars NAPT, The PokerStars Big Game, and a number of other poker-related broadcasts like ESPN Poker Club and The PokerStars Million Dollar Challenge.