written by: Will under News Comments: Comments Off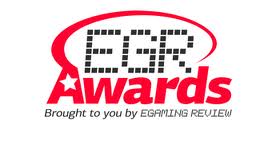 PKR, Bet365 and Betfair were among the biggest winners at the 2010 EGR Awards show, held November 24 in London, England. The EGR (eGaming Review Operator) Awards are held each year by EGR Magazine to reward the best online gaming operators for their efforts. The event, which was hosted by comedian Jack Whitehall, included categories such as best affiliate program, mobile operator, website performance, innovation, gambling operator, poker operator and overall operator. A total of 800 industry bigwigs were in attendance at the EGR Awards, which doubled as a fundraiser for Great Ormond Street Hospital.
PKR received the coveted Poker Operator of the Year award, with presenters noting the site's incredible software performance and dedication to intuitive online poker play. Though this was the only award given to PKR for the evening, many in attendance felt that the significance of the category might be enough to propel PKR into the ranks of top-tier poker sites.
Bet365 and Betfair were also big winners on Wednesday evening. Bet365 left the event with awards in the categories of Best Website Performance, Best Casino Operator and overall Operator of the Year, arguably making them the most successful online gambling operator of the night.
Betfair was no slouch either, receiving awards for Innovation, Best Mobile Operator, and Best UK Sports Operator. Betfair also received a strong honorable mention in the category of Operator of the Year, before that award was ultimately given to Bet365. Presenters noted Betfair's incredible software innovations and ability to keep up with technological developments in related fields, as demonstrated by their mobile iPad application and gambling app designed for Internet TVs just entering the electronics market.
Affiliate programs and poker community portals were commended during the evening, as well. Virgin Games took home the award for Best Affiliate Program, while PokerStrategy.com was cited as the Best Gaming Community Site.
The awards show also included a nod to Manfred Bodner from Bwin, who received recognition as the year's Outstanding Contributor to the Industry, the equivalent of a Lifetime Achievement Award in the gaming industry.
Other notable winners included the following:
Best Asian Operator: SBOBet
Best Gaming Comparison Site: Oddschecker
Best Gaming Review Site – BettingPro.com (honorable mention for Mandalay Gaming Group)
Best European Sports Operator: Bwin
Rising Star: NeoGames Partners
Best Customer Relations: Paddy Power
Best Slots Operator: PartyGaming
Best Skill Game Operator: King.com