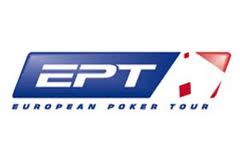 It seems like September was the month for breaking records – especially in attendance. This past Thursday, the European Poker Tour London stop was the site of another attendance record being smashed, it's own. In total, 848 poker players turned up to pay the $5,250 buy in for the tournament. This exceeded the old record for the European Poker Tour stop set in 2009 – 730. With such a substantial buy in and large player field, a huge pool of more than $4,100,000 was created. From this pool, 128 poker players will cash by the time the tournament ends – with the winner taking home $900k.
Of the players that showed up for the tournament, over 160 received their ticket by playing on the popular online poker site PokerStars. In addition, 57 countries were represented at the tournament with the largest representation coming from, of course, the United Kingdom – 170. However, the United States held up their own with just 3 less players traveling in from the country.
One of the reasons for such a substantial player base this year is the double flights for Day 1 that create a larger surviving player pool going into Day 2. For example, 235 players were able to avoid elimination following the first Day 1 flight. However, the second flight added a total of 146 players to the Day 2 survivors.
Notable poker players continuing on to Day 2 were Phil Ivey, Liv Boeree (who only recently joined team PokerStars), Sam Trickett and JP Kelly.
The European Poker Tour at London will continue until October 5th.