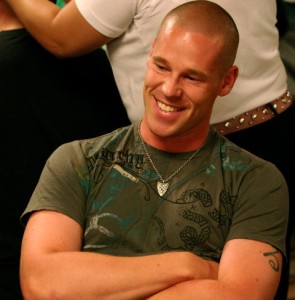 Antonius secured the biggest single-night online poker win of the year last week when he took on some of Full Tilt Poker's toughest pros to win an astonishingly $900,000.
The Finnish high stakes grinder engaged in 2,218 hands of heads-up PLO at the $500 / $1,000 stake level against Gus Hansen and Rui Cao. When the dust settled, Cao was left with a gaping hole in his bankroll that could take months to refill.
Cao, a Chinese native currently living in France, was steadily building steam since online poker's Black Friday, earning $1 million via a number of successful sessions. Antonius changed all that, taking $700k from the Team Full Tilt member.
Gus Hansen actually waged a successful battle against Antonius, taking $150k before both of them exited the heads-up table to play a series of matches at the Omaha Hi Lo tables, with a stake level of $3,000 / $6,000. Both Hansen and Antonius were successful in these games, adding even more money to their earnings totals for the night.
At the night's conclusion, Hansen was positive by $300k while Antonius climbed by $900k. There are no players in recent memory who have approached such a huge win in one night, though XWINK's 2011 downswing did begin with a $900k+ loss on PokerStars.
Antonius has now firmly planted himself as the best post-Black Friday online poker player, and he's even managed to claim a title that's been held by Hansen for months: winningest online poker player of the year. Hansen is currently positive by $2.7 million for the year, edged out of the spot by Antonius who now hold $2.8 million.
FinnishNightmare and Evsedra were at the mercy of Hansen and Antonius at the huge stake Omaha Hi Lo tables, losing $172k and $206k, respectively. Isildur1 played a dramatic session of his own, losing $140k to gavz101 before climbing back to a deficit of only $15k.