Only a few days, ago, Patrik Antonius secured one of the biggest online poker wins of the year when he earned over $900k in just a single evening. The very next day, Antonius' hot streak came crashing down in the form of a $353k loss.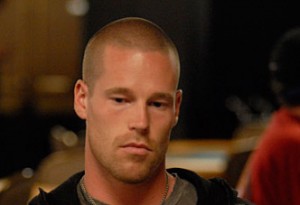 Antonius engaged in 664 hands of Omaha Hi Lo at the $3,000 / $6,000 stake level, and at the session's outset, things looked good for the Finnish high stakes grinder once again. However, strong opposition from Gus Hansen, another sponsored member of Team Full Tilt, threw a wrench in his plans.
Gus Hansen specializes in Omaha Hi Lo and is perhaps one of the game's best overall players. Additional pressure from Esvedra and German poker pro O Fortuna PLS didn't help Antonius' chances, but it was Hansen that dominated. By the end of the match, Antonius was negative by $353k while Hansen had earned $200k.
The evening's events put Hansen back on the top of the 2011 online poker leaderboard, as he ended up just over $2.9 million in the black.
Regardless of the loss, Patrik Antonius had an astounding week overall, winning $740k. Both players will be entering the 2011 WSOP Main Event with exactly what they need: strong momentum and the knowledge that they're currently the most dominant forces in online poker.
O Fortuna PLS had a positive night of his own on Full Tilt, pulling in $138k. Sebastian Ruthenberg had a successful evening on PokerStars with a $127k win. Rui Cao also dominated PokerStars using his PepperoniF account, earning back $115k of the $700k he lost to Antonius in the middle of last week.
Viktor Blom, aka Isildur1, managed to chip away at his 2011 deficit with a $96k win on PokerStars. He remains negative for the year by $150k.
Esvedra was one of the night's biggest losers, dropping $206k. Other losers included FinnishNightmare (down $143k), urubu111 (down $152k) and L0ve2playU (down $176k).