written by: Will under News Comments: Comments Off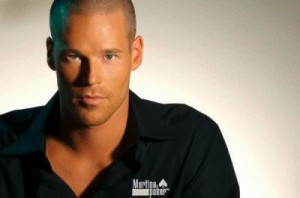 Although Patrik Antonius has offered a mixed performance over the course of the year until recently, he's been on a hot streak since Full Tilt Poker closed its doors to US players last Friday. His latest session on the site earned him a tidy sum of $361k.
Antonius made his money playing 6-Max PLO at the $300 / $600 stake level, facing off against tough competitors such as Esvedra, NoPasaran, skjervoy, FinnishNightmare and Gus Hansen.
Antonius, a Finnish online poker pro, engaged in 422 hands over the course of the evening. His largest post of the night came when he beat FinnishNightmare and NoPasaran, both of whom had over-pairs, with a flopped straight. The pot? $191k.
With the exception of a single losing session against Hansen, Antonius has been virtually unbeatable on Full Tilt Poker of the past several days, earning $500k in profit. His latest hot streak almost brings him into the black for 2011, impressive considering the deficit he racked up earlier in the year.
Fan favorite Gus Hansen was the night's biggest loser, giving away $203k in only 231 hands. Hansen and Antonius continue to be the most visible player on Full Tilt Poker since Black Friday saw the exodus of thousands of US players.
The aforementioned Esvedra was the night's second biggest winner, earning $206k. Other successful players for the evening included LokoIsBack and Ingenious89, two up-and-coming high stakes grinders that managed to earn $59k and $99k, respectively.
Hansen wasn't the only player to run into some unfortunate luck on the site. Losers included venced0r (down $38k), NoPasaran (down $150k), skjervoy (down $156k) and FinnishNightmare (down $186k). Regardless of the loss, railbirds are looking to skjervoy, aka Andreas Torbergsen, to become one of the new featured players on the site in the absence of US players. Skjervoy is now positive for the year by almost $500k.