written by: Steve under News Comments: Comments Off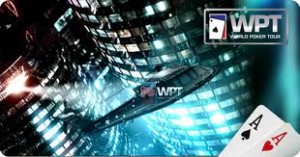 One of the most troubling aspects of the US Department of Justice and the FBI cracking down on the three largest online poker operators in the United States was that players' funds at all three sites were locked in limbo, and the poker community had virtually no idea when, or even if, we would ever receive those funds.
It seemed like everything was going to be ok when both Full Tilt Poker and PokerStars made a deal with the US Attorneys Office for the Southern District of New York, just days after Black Friday, that saw the sites regain the use of their domain names in return for refunding player funds. And things looked even more promising when within a couple weeks of Black Friday PokerStars began the process and US players started receiving their funds.
However, Full Tilt Poker has still given no official statement as to when US players will receive their money, over a month after Black Friday! Which is a very troubling development with the World Series of Poker right around the corner.
With many online poker players having the vast majority of their bankroll online, not having access to these funds means they are not going to be able to play in the World Series of Poker –since it's highly unlikely that solid winning players who exercise good bankroll management, are going to pony-up $20,000+ in WSOP buy-ins when they are uncertain if, or when, they will receive their funds from Full Tilt Poker.
Even backers are going to feel the pinch, as many of them will have to scale back on the number of players they back and the percentages they buy-up, since a large amount of their money is most likely locked-up online.