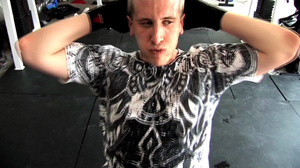 After over two years of anticipation and plenty of playful back-and-forth trash talk, Bertrand "ElkY" Grospellier and Lex Veldhuis of Team PokerStars Pros are finally about to make good on an unusual prop bet – a real, full-contact kickboxing match.
It was recently announced that the epic fight will occur on November 22, and the rules have finally been established as well. The "fighters" will engage in five rounds of kickboxing, with each round lasting three minutes. A tie will be declared unless one fighter is either knocked out or throws in the towel.
ElkY and Veldhuis will be allowed to throw punches and spinning kicks, but kicks below the belt, elbows and headbutts will not be allowed. A referee, yet to be identified officially, will stay in the ring to ensure that the rules are followed and to declare a knockout, should it occur.
Veldhuis has already started pumping up his chances of winning, saying that he's the more natural athlete and the more experienced fighter, and that Grospellier appears uncoordinated. Indeed, it's unlikely that Grospellier ever imagined he'd be engaging in a spectator kickboxing match when he was earning his living as a professional Starcraft player.
Don't count ElkY out just yet, though – apparently, he's been logging plenty of hours at various kickboxing training camps, and even Veldhuis admits that Grospellier is in better physical shape currently.
On Twitter, Doyle Brunson has said that he's worried about the pair's physical well-being despite the excitement coming from the professional poker community: "Sounds like an ego fight. U guys are nuts, someone is going to get badly hurt."A couple of street fights?" I must have had 20. No fun."
Veldhuis responded, saying that kickboxing and MMA are "normal and accepted sport(s)," and that severe injuries are rare. Brunson replied with "Yeah right! When you have broken bones, tell me about it. If you got hurt training, imagine how hard the real deal will be.#goodluck"