Players have reported receiving calls from employees at Big Bet Poker stating that as of January 3rd, 2011 Big Bet Poker will not be accepting any new players. This news was confirmed when the head of poker at Big Bet made this post at PAL.
As of today, Monday, January 3rd, we are no longer accepting new signups or deposits from players. Existing players will still be able to access their account through the client and either play out current balances or request a withdrawal. The final date players will be able to request a withdrawal will be Friday, January 31st, 2011.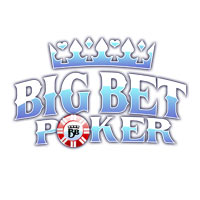 This comes as a surprise to many players. Big Bet Poker was on the Merge software platform, and had been around since early 2009.
It seems that the domain name could have some kind of curse on it. Another company ran an online poker site at BigBetPoker.com back in 2003, and they too went busto. The parent company obviously did not do their homework when deciding on a name for their online poker room. Had they researched it a bit more they could have realized that this brand was already burned.
As much as I like the new online poker sites, it looks like the bigger poker sites offer more long term stability.