written by: Will under News Comments: Comments Off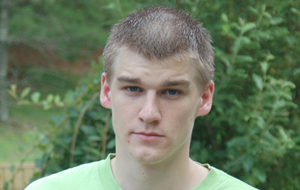 Despite his history of struggling against Maryland's Scott "urnotindangr" Palmer, Swedish-born Viktor "Isildur1″ Blom seems to have to finally figured out his game. Only a few nights ago, Blom absolutely wasted Palmer for over $620k. He managed to repeat that success the following evening with another massive win, this time to the tune of $495k.
Blom and Palmer raised the stakes for their latest session, despite rumors that Blom had asked PokerStars to ban him from any tables exceeding $50 / $100. Last evening's battle consisted of $100 / $200 PLO over the course of a staggering 7,700 hands.
The match included a number of dramatic swings. Early on, Blom was up by $200k before he lost over $700k. Finally, the Swede chipped away at Palmer until he was positive by just under a half-million, at which point he logged off.

Before this week, Palmer was notorious for ending Blom's hot streaks virtually every time the pair played. This seems to be changing, at least for the moment.
In the past few days alone, Isildur1 is positive by over $1 million on his PokerStars account, and the forum junkies are clamoring for him to raise the stakes again to $200 / $400.
Blom's winnings have largely equated to Palmer's losses, as the latte player is now positive by only $200k for the year. He was previously showing earnings of over $1.3 million.
The high stakes tables were extremely active on both PokerStars and Full Tilt that same night, with gavz101 winning $308k, MrSweets28 positive by $468k, and skjervoy up $287k.
For every winner there's a loser, and among the unfortunate were southside1 (down $136k), compris (down $238k) and LuckyGump (down $325k).
Gus Hansen was also down by around $99k, signifying the possibility of an end to his red hot streak. Hansen shouldn't be overly concerned, as he's still positive by upwards of $2 million in 2011. Other household names, including Tom Dwan, Patrik Antonius and Phil Ivey, were largely absent from the high stakes tables.