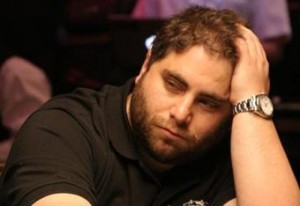 No, it's not a typo. Englishman James Bord walked away the winner of the World Series of Poker Europe this week after taking down Fabrizio Baldassari. How did a professional poker player get a name so close to the espionage star on the rocks with MGM? Well, James Bord is the name of the anonymous English poker player that won the WSOPE, not the design of fate.
Bord might owe a great deal of his recent buzz to the adoration of the fans during the tournament in London, England. Obviously, Bord was the favorite – even among one of the most impressive and talented fields of player ever to play in a WSOPE main event. When Bord went heads up against Baldassari, he faced a huge obstacle – a large deficit in his chip stack. However, amidst the cheering along the rail, Bord was able to overcome this deficit and walk away the main event winner.
The momentum shift came when Bord went all in against an aggressive Baldassari in a snap call. Wile Baldassari held a Queen/Eight and Bord held an Ace/King. With the flop, Baldassari looked like the clear favorite with a four out shot at a straight. However, Bord prevailed with his strong Ace/King and took down the pot. With this win, Bord might as well have traded chip stacks with Baldassari and the broken poker pro seemed destined to take his place as the runner up in the tournament. From then on, Bord controlled most of the play and finally beat Baldassari for a £830,000 prize.
The final table at the main event of the World Series of Poker Europe finished as follows:
Ninth: Inizan, Marc
Eighth: Powell, Brian
Seventh: Fleyshman, Dan
Sixth: Steinberg, Daniel
Fifth: Levi, Nicolas
Fourth: De Wolfe, Roland
Third: Lee, Ronald
Second: Baldassari, Fabrizio
First: Bord, James