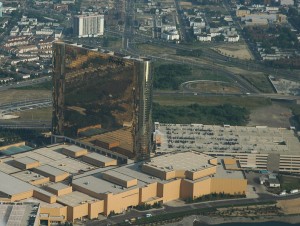 Long known for featuring huge attendance stats on the East Coast of the United States, the World Poker Tour again set an attendance record at the popular Borgata Poker Open. The most popular stops on the World Poker Tour have typically been Foxwoods and Borgata. However, the attendance this year was far above what anyone on the tour expected – and the packed tournament was evidence of this. After last year's enormous attendance numbers, it's hard to believe that this year could have been any better – but it was.
In 2009, the Borgata Poker Open buy in was officially dropped from the normal $10k to only $3.5k – attracting a great deal more players by itself. However, World Poker Tour officials also made the decision to increase the total guaranteed prize package to $2 million. While officials debated whether these changes would have any significant impact on the event attendance, Borgata owners and poker players agreed that the changes would have a positive influence on turnout.
Last year, the Borgata Poker Open saw 1,018 players for a vast increase over the previous year's numbers. This year, a small increase has been recorded in the attendance record for the event by 24 players. Poker players blame the increased attendance on the decision by the tournament officials to keep the buy in and guaranteed prize amount the same.
There was one minor change that seemingly had no effect on the tournament's attendance. Borgata officials decided to trust a more flat pay out schedule than the enormous one featured in 2009. While last year's winner took home more than $920,000, this year's winner will only bring in a little more than $730,000.