written by: Steve under News Comments: Comments Off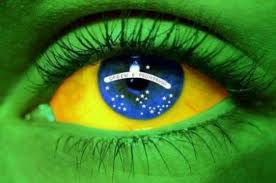 Two organizations fighting to gain poker respectability among the general population (and in laws), one in Brazil and one across the globe, were thrilled with the recent decision by the Brazilian Sports Ministry to include poker in their list of sports, thus making it a game of skill in the country. This ruling is yet another step on the path for poker to be fully recognized as a game of skill around the world, which will hopefully lead to a fully legalized and regulated poker community.
The Brazilian group who led the charge, The Confederação Brasileira de Texas Hold'em (CBTH), was formed in 2009 with the explicit goal of gaining poker respectability in the country of Brazil. The group was instrumental in the ruling, and issued the following statement on the Brazilian Sports Ministry website:
"Poker is a competitive discipline, which requires the participant to have intelligence, ability, and intellectual and behavioural skills in order to succeed. The CBTH represents the most extended definition of poker, Texas Hold'em and all the other variants of this game including but not exclusively Omaha, Omaha High / Low, 7 Card Stud, 7 Card Stud High / Low, Razz and Mixed Games."
Another group, The International Federation of Poker (IFP) has similar goals, but on a more global scale. The IFP was formed in 2009 as well, and boasts 40 separate member countries, and has gained poker "Mind Sport" status by the International Mind Sport Association (IMSA); a very exclusive club that contains only a handful of games, including Chess, Bridge, and Go.
Brazil is set to host the 2016 World Mind Sport Games in 2016 –which will take place after the country hosts the Summer Olympics the same year.