Poker is a very volatile game, but high stakes poker is straight dangerous. Many one time poker stars have long since been busto, whether or not the general public has any clue. Some players have their troubles well documented, while others do their best to keep everything a secret. Take a look at these five famous poker players who are either confirmed busto, near busto, or merely rumored to be broke. The poker community, particularly the online poker community, loves to talk about the financial status of players they don't know anything about, so don't take anything you read for absolute fact. Having said that, this list is quite accurate from what information is available, so don't be surprised if you see one of these guys railing your table the next time you are in Vegas.
#1-T.J. Cloutier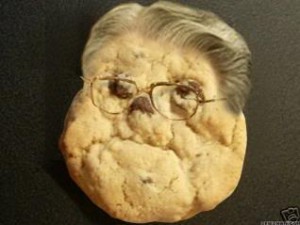 What are the first few automatic suggestions from Google when you search for T.J. Cloutier? Things like "broke" and "craps" are at the very top of the list. These two words effectively tell the long story of Cloutier's degenerate gambling. Even though it is clearly a losing proposition, Cloutier always comes back to the craps tables to lose, lose, and lose some more. He even sold off one of his WSOP bracelets, probably in an attempt to either pay back a debt or get his fix at the craps table. For as much success as Cloutier has had at the poker tables, it is safe to assume that he hasn't done nearly as well tossing the dice.
#2-Jean Robert Bellande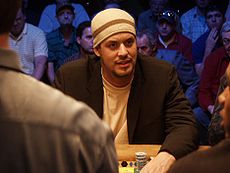 Jean-Robert Bellande hardly keeps his broke lifestyle a secret, as evidenced by his Twitter account, aptly named "brokelivingjrb." If you follow Bellande on Twitter, you will find that he loves nothing more than a good gamble. Whether it is playing in high stakes games way out of his bankroll, or just gambling it up, Bellande is no stranger to variance. He chronicles his daily wins and losses online for everyone to see, and while it makes for some good entertainment, it also demonstrates just how much of a degenerate he really is.
#3-Jamie Gold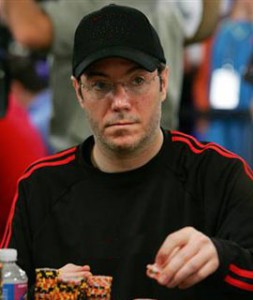 Jamie Gold won the largest World Series of Poker Main Event ever in 2006, netting $12,000,000. This may not have been enough for Gold, though, as he has recently been spotted in many small stakes live games. Gold was once the poster child for High Stakes Poker on GSN, but he is now more likely to be sitting right next to you in the smallest stakes games available. The truth is that Gold lost half of his $12,000,000 in earnings in a lawsuit, surely lost a fair bit more in taxes, and lived well beyond his means (at least at the poker table). A few million dollars can disappear quickly when you are playing pots for a few hundred thousand at a time.
#4-Isilsur1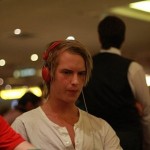 Isildur1 (real name Viktor Blom) was a superstar in the online poker community from 2009 and into 2010, but his whirlwind journey came to a crashing halt when he lost millions to Brian Hastings in a heads up match on Full Tilt Poker. Though Hastings admitted that he cheated to earn the money from Blom, it didn't seem likely that Isildur1 would ever get a nickel back. This devastating loss put a dent in Blom's bankroll and poker skill set, as he has not been the same ever since. To his defense, though, he doesn't exactly have the bankroll to play in the highest stakes games anymore. Tony G has tried to help Isilsur1 out with a stake, but it has all been for naught, so far, anyway.
#5-Tom Dwan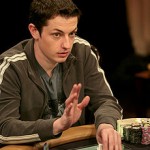 Tom Dwan is the focal point of almost all finance related poker gossip. Even when it is clear that he is up millions across multiple years of play, there is no shortage of people who want to talk about how broke he is. Dwan is accused of being broke whenever he goes on a million dollar downswing, something that is fairly common for his playing style and stakes. There are a lot of people who think that Dwan is broke or will eventually go broke, but he is sitting pretty for the time being. Only time will tell if Dwan continues to prosper or fades into oblivion (as Phil Hellmuth has planned).