written by: James under News Comments: Comments Off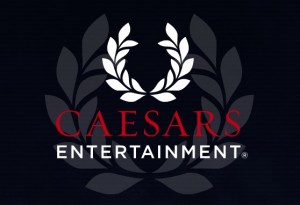 Gary Loveman, CEO of Caesars Entertainment, recently revealed some new information regarding his company's planned foray into U.S. online poker in a conference call with investors. According to Loveman, Caesars is "optimistic" about online poker being legalized and regulated in the United States in the near future. Loveman said that once online poker was legalized, Caesars would have an online poker site ready for real money play in "12 to 14 months."
In this spring of 2011, Caesars and 888 Holdings LLC struck a deal in which they would market Caesars and WSOP brands to online gamblers in international markets. The Nevada Gaming Control Board (NGCB) oversaw the deal and allowed Caesars to become the first U.S. gaming licensee to enter a legal partnership with an offshore online gambling establishment. It's currently assumed that a Caesars-branded, U.S.-facing online poker site would be done in partnership with 888 Holdings, a veteran in the online poker industry, as well.
Caesars isn't alone. A number of other major companies have already announced preemptive plans to prepare for online poker legalization in the United States, including Trump Entertainment Resorts, Fertitta Interactive and MGM Resorts, as well as others. Loveman mentioned that he's excited to see other established gambling companies joining the battle for the return of legalized online poker to the U.S. Of course, these other companies would be his direct competition should legalization ever occur.
If Loveman's prediction are correct, the online poker market in America could look very different in a few years in comparison to how it looked prior to Black Friday. PokerStars would undoubtedly return, and it seems likely that the restructured Full Tilt Poker, supported by Groupe Bernard Tapie, would attempt reentry as well.
The landscape would change, however, as these familiar online brands would face stiff competition from heavily established, brick and mortar Las Vegas staples. Such competition could only mean good things for players, including better promotions and VIP schemes, bigger tournament prize pools and more traffic in general.