written by: James under News Comments: Comments Off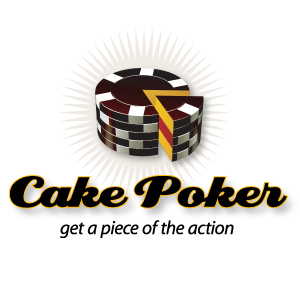 Only about a week ago, Cake Poker launched it's new feature called "The Exchange." Already, this feature is becoming a huge success that ties into their already successful Gold Card promotion. With The Exchange, players can enter a social marketplace to buy or sell the Gold Cards that they have earned during online play. This allows players to pay money for cards that they need to complete a full set and qualify for a larger prize package.
The Gold Cards from Cake Poker are distributed to players at random during real money play. These cards can be earned by playing at not only Cake Poker, but Doyles Room. These cards are redeemable for tournament entries or cash prizes. One of the unique aspects of this promotion, however, is that the type of prizes available change on a daily basis – along with the required cards necessary for an exchange. Because of this, the Exchange marketplace gives frequent players the opportunity to grab a quick cash prize, enter a tournament or make some cash by selling their cards. If one key card is needed for a $3,000.00 prize package, the potential selling price can be upwards of $2,500.00.
Last week, Cake Poker released a statement that more than 60,000 Gold Cards had already been exchanged between players. Players have the option to sell their Gold Card sets or purchase individual cards to complete sets. One of the advantages of selling off a set is that the individual cards, depending on the promotion for the day, can net a larger profit than the player would have received by turning their cards in. For completing sets, you might find that the daily promotion is $3,000.00 for a Straight Flush. If you have 4 out of the 5 cards needed, you can try to find the last card on the Exchange and complete your set for the prize package.
According to the Cake Poker Card-Room Manager, Lee Jones the promotion is the most exciting one he's sponsored at Cake Poker in his seven years dealing with online poker.
Reports are already coming in that players have begun buying and selling Gold Cards as a full time activity – much like they would the stock market. If the Exchange continues to thrive at Cake Poker, we will likely see similar promotions and marketplaces springing up on other poker sites. At the very least, this marketplace is likely to bring a lot of traffic and attention to Cake Poker.