written by: Steve under News Comments: Comments Off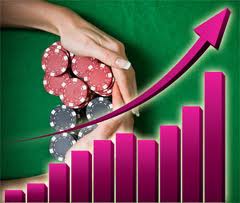 According to the most recent online poker traffic report issued by www.pokerscout.com, the Cereus Poker Network's downward spiral has reached critical mass as the site has now lost 96% of its traffic since Black Friday. On the flip-side of the coin is the Merge gaming network which has now inched up even farther, overtaking PokerStars.fr for the #8 spot.
If the pokerscout.com numbers are correct this means that there are about 100 players at the Cereus Poker Network tables at any given time. The continued drop by the Cereus Poker Network –Absolute Poker and UB Poker—comes on the news that after several claims of banning US players from their tables they have finally made good on this assertion.
With the network's freefall, the prospects for players being reimbursed by the Cereus Poker Network and fading fast.
The biggest winner since Black Friday has hands-down been the Merge Gaming network, which has jumped from about 20th overall all the way up to #8 –even higher if you disregard the two Italian-only tournament sites listed ahead of the Merge Gaming Network.
It should be noted that with the government crackdown on Doyles Room and True Poker this week, many feel it is only a matter of time before the Merge Gaming Network feels the pinch as well; although in the current climate it's really anyone's guess as to what will happen next –Most people are recommending only keeping what you can afford to lose on any US-friendly online poker site.