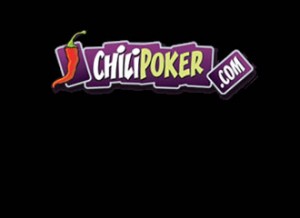 With the loss of Congress to the Republicans, it seems very unlikely that online poker regulation or licensing is going to be an option in the near future. Of course, this makes it even more unlikely that any further bans will be placed on online poker play in the US. Nobody at Congress can dare argue that the UIGEA has been a successful piece of legislation and it seems that bigger problems are looming for the United States than online poker play. Without licensing and regulation, the online poker industry's fears that the government would take over the industry in the US have vanished.
Of course, this also means that some anxious poker rooms that were looming on the sidelines will now likely enter the US market to draw away some traffic from some of the big names like Full Tilt. The first of these new poker sites is Chili Poker, a French online poker room that has recently announced that they plan to create a US friendly online poker room within a year. However, Chili Poker will be using a subscription plan for players in order to avoid delays in opening their site amidst the still strict US online poker regulations.
According to the CEO of Chili Poker, Alex Dreyfus, the company is looking to provide players from the United States with more choices when they play online poker. This type of online poker will also allow players in areas where online gaming is forbidden to participate in play – creating more strength in the US online poker industry.
Subscription based poker allows players to pay a monthly fee – which creates a prize pool and pays for the site's operation costs. From this prize pool, tournament prize packages are developed for players on the site. In order to make a profit, players compete in tournaments for these prizes. This is a slightly different system than the popular cash game centered play featured at many other US friendly poker sites. However, subscription based online poker is entirely legal in the United States and players do not have to worry about the usual financial problems that can plague more common online poker play for real money.
Chili Poker will be spearheaded by online poker professional Liz Lieu and will retain it's license from the French government – with the new US friendly site complimenting the existing ChiliPoker.fr.