written by: John under News Comments: Comments Off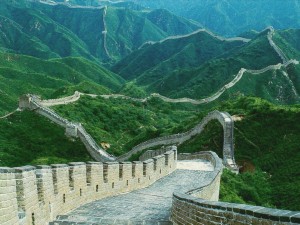 Recently it has been brought to the attention of the online poker community via the popular 2+2 poker forum that PokerStars has been the site of a collusion scandal that has actually been going on for about a year. The collusion ring, based in China, has been discovered to involve dozens of players from the same Chinese province playing "double or nothing" (DoN) tournaments. These tourneys start out with 10 players. Half of them will bust out; the others will double their buy-ins.
The accused players were apparently playing together at the same tables and working to help increase each other's stacks in $52 and $104 buy-in DoN tourneys. There is no format of poker where collusion is as attractive and profitable as in these types of tournaments, as a subtle dumping of a couple of big blinds or giving a walk to someone when it's an easy push can make an absolutely massive change in equity. This isn't the type of collusion that requires headset communication and sharing of hole cards via Skype. It is actually more of a pre-agreed soft play strategy that anyone can do while multi-tabling.
The scandal was first leaked in a thread posted by "frobush" on 2+2 forum. The author claimed that his/her PokerStars account, "Jane0123," had been frozen since January 2010, complete with a $10,000 balance. Later the account was closed.
While player Jane0123 can no longer be found, 2+2 states in the original thread that there were questions asked regarding a relationship with 46 other players who allegedly were located in China, specifically in the town of Hangzhou, insinuating that there were more than a few of these guys on PokerStars, and some may even still be lingering there. A full list of the 46 cheaters is posted on 2+2.
According to 2+2, after Jane0123's account was closed, PokerStars reportedly informed the player of the following: "In reviewing hands it is clear that you routinely made team plays to create situations where you were supposed to benefit."
Jane0123 insisted he/she was simply a winning player and that the charges of collusion were false. The thread quickly turned against her, both from the emails he/she provided from PokerStars and from some independent investigations conducted by 2+2 members. Some members even said they had been suspicious of DoN players for quite some time and had even reported them before PokerStars took action.
Compensation & Reparations
In late June PokerStars set up a pool for compensating players affected by the cheaters. The amount of money in the pool was based on several factors and included a $250,000 bonus added by PokerStars. A spokesman for PokerStars states, "The colluders net profits was $494,000, and despite this, PokerStars has paid a total of $2,100,000 in compensation."
Since the story broke, many believe that there is still collusion going on involving Chinese players on PokerStars. To prevent the continuation of such activity, a new security function has been put into place to prevent players from certain countries from playing the same Double or Nothing events together. This restriction will ensure that only one player from each of several countries (a list of those countries is unknown) will be able to play in these events. A PokerStars spokesman went on to say, "We continue to monitor the games for collusion and we do feel that they are now adequately secure, otherwise we wouldn't offer them. The investigation of the accounts involved, as well compensation to players, have since been finalized."
For now, maybe the practical game plan for poker players is to satisfy themselves with playing in low-stake poker tournaments, especially if they are not comfortable with the lingering feelings that either the online casino or one of their online opponents is cheating them. Cheaters are more known to hover in poker games which involve extremely big pots, as small pots are just not as appealing. And while this loophole in the game has been outed and hopefully amended at PokerStars, it is unknown whether or not there are other similar rings running on other sites.