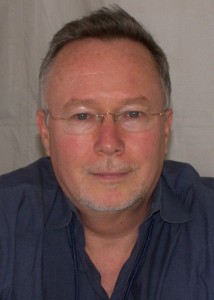 A new book on the history of poker entitled Cowboys Full will be available for purchase beginning on September 28th, 2010. Written by James McManus, Cowboys Full is an exhaustive study of the history of poker from its very roots to what it has become today. A total of 500 pages, this book is already being regarded as being the most thorough history of poker ever written. Proof of how exhaustive the book is can be examined in the more than 50 pages of end notes that chronicle McManus' intensive research on the subject. Portions of the book are dedicated to not only the history of poker but interesting facts about the game, bits of info on the history of poker and interesting and engaging stories from the people heavily involved in poker history.
One of the primary focuses of Cowboys Full is the way in which some of the original forms of poker formed the game varieties that we enjoy today. It also provides an easy to reference time-line of the legal and social acceptance of poker as it has changed through the years in the United States. Cowboys Full: The Story of Poker is designed for both the poker buff and the history buff in mind – with interesting information on the power of poker in both the early military of the United States and the Wild West. The book will be available on Amazon in paperback starting on September 28th but the official release of the book is scheduled later on October 4th.
Born in Manhattan, James McManus is most well known for his previous book, Positively Fifth Street: Murderers, Cheetahs, and Binion's World Series of Poker. This book was based on McManus' coverage of the World Series of Poker in 2000 – with particular focus on women in the tournament and the death of Ted Binion. McManus was an underdog in the tournament and actually ended up finishing at the final table of the Main Event in 5th place with more than $240,000 in winnings. McManus was humble about his unlikely finish, crediting his win to the book Championship No Limit and Pot Limit Holdem written by Tom McEvoy and TJ Cloutier.
McManus also played in the National Heads Up Poker Championship in 2006 but was eliminated by Ferguson in the quarter finals. In all, McManus has won more than $740,000 in live tournaments in his career. McManus still plays in live poker events while raising his two children and continuing as a prolific writer.