written by: Steve under News Comments: Comments Off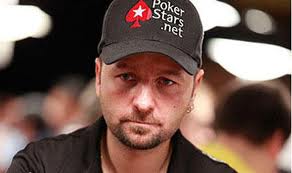 For the second straight week Daniel Negreanu posted a Video Blog on YouTube, and amid defending his remarks about the Full Tilt Poker owners, and recapping his recent travels and experiences in Brazil (which included a slideshow of pictures he took at Carnival complete with gratuitous butt shots) he patted himself on the back for his newfound computer literacy; evidenced by the Video Blog and slideshows.
Negreanu also announced that he would have his own YouTube channel, where fans could watch a weekly video blog/rant, as well as other videos uploaded by the Team PokerStars Pro. Thus far Negreanu's YouTube has 11 uploaded videos, an amazing 1,851 subscribers, and an even more amazing 134,173 views to date.
Negreanu announced the creation of the YouTube Channel through Social Media (how else would you do it in 2012!) telling his fans and followers:
"So I am learning how to edit and created a YouTube channel and plan on doing a weekly video blog. You can subscribe here: http://www.youtube.com/user/DNegreanu/videos"
So far the video blogs have been delivered in true Daniel Negreanu fashion: hard-hitting, opinionated, and polarizing to the poker world as a whole. His first video blog was strong enough to get a response from Doyle Brunson himself, who countered Daniel's assertions about Full Tilt Poker owners Howard Lederer and Chris Ferguson.