written by: Steve under News Comments: Comments Off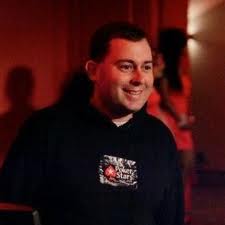 In his most recent blog post, online poker legend Dusty "Leatherass" Schmidt, informed the poker world he would be parting ways with PokerStars, and will no longer be a member of the site's Team Online. Schmidt, who has been a member of Team Online at PokerStars for well over a year having transitioned from to Team Online when PokerStars created the sub-group of sponsored pros, and had only recently announced that he had been renewed as a sponsored player at PokerStars.
Schmidt, who has grinded his way to over $4 million in online poker winnings in his career, is also known for being one of the top poker coaches in online poker; first with StoxPoker.com and now with DragtheBar.com, and over the past couple of years he has authored/co-authored three poker books: Treat Your Poker Like a Business, Don't Listen to Phil Hellmuth, and Treat Your Poker Like a Business II.
Here is a look at an excerpt from Schmidt's blog on leaving PokerStars:
"I continue to hold PokerStars in high regard and sincerely hope we'll have a chance to work together again. My working relationship with the company was outstanding. Unfortunately, as an American with no plans to relocate outside the United States, I'm unable to play on their site. This obviously precludes me from being a valuable contributor to the team.
When I was asked 18 months ago to be a member of Team Online, I felt like I'd made the Yankees' opening day roster. It's been an electrifying ride for which I'll always be grateful."