written by: James under News Comments: Comments Off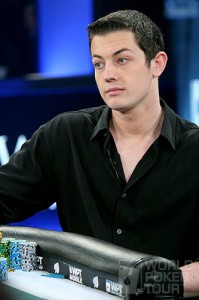 Despite his relative absence from high stakes poker in the past few weeks, Tom "durrrr" Dwan was able to return from his brief hiatus and dominate. Dwan earned over $363k playing a combination of $500 / $1,000 PLO and NLHE at the $50 / $100 stake level. Of the 1,725 hands he played, most of his earnings came from Andreas "skjervoy" Torbergsen, a noted pro and CardRunners instructor.
Dwan's 2011 has been less that successful so far, with nearly $1 million losses recorded before his latest session. His win puts him down by a little over $600k for the year.
Although Dwan was massively successful overall, he did manage to lose some money to high stakes newcomer XWINK. And so did a lot of other major pros.
XWINK's evening consisted of nearly 5,000 hands and approximately $646k in earnings. His primary opponent was Rui Cao (aka PepperoniF) from France. Rui Cao lost a total of $606k during the night, most of which went to XWINK. Rui Cao has experienced a marginal 2011 so far, with negative earnings of around $300k.

In total, XWINK is positive by $1.2 million in the last few days alone. Many railbirds are wondering if XWINK's tendency towards high stakes, high volume and apparent gambling will lead to an eventual downswing, possibly on the scale of Isildur1. Although XWINK's identity hasn't been revealed, indicators peg him as a young player from Vancouver, Canada.
Aside from Cao, the biggest loser of the night was David Benefield, who lost $553k to reduce his earnings for 2011 to negative $600k. Unsurprisingly, most of Benefield's money went to XWINK as well.
Other losers included David Oppenheim (down $37k), O Fortuna PLS (down $40k) and KidPoker705 (down $76k). While the aforementioned losses occurred on Full Tilt, Isildur1 also lost $25k on PokerStars.
The winners' circle included altiFC (up $42k), NoParasan (up $63k) and KPR16 (up $76k).