written by: James under News Comments: Comments Off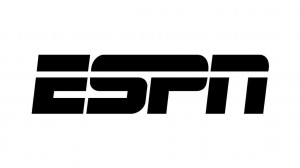 With many calling this year's final table of the World Series of Poker Main Event indicative of the feel of poker the last few years, ESPN has stepped up to provide multiple live streams of the event as well as television coverage of the full poker play. The November Nine are set to return to the Rio Hotel on November 6th to battle it out for a coveted WSOP bracelet. The event will begin at 12:00 pm (Pacific Time) next Saturday. Starting on the 6th, the final nine players will play until there are only two player remaining. The final two will return to play on November 8th for a heads up battle to determine the winner.
ESPN has announced that they will edit the raw footage in order to prepare it to air from 10 p.m. to midnight on November 9th – faster than they have ever prepared poker coverage footage before. In addition, the coverage will include commentary by Lon McEachern and Norman Chad. According to Kathy Cook, a producer for ESPN, the network wants to set the standard for poker coverage and bring fans coverage that they have never seen before in a major poker event. With more than 20 different cameras, microphones for each player, dealer and the rail – and, finally, more than 70 members of the coverage crew, ESPN is certainly set to provide in depth and complete WSOP coverage in November.
Of course, multiple online sites will also be providing coverage of the final table on November 6th. ESPN's coverage will be provided on ESPN3.com with a live stream (slightly delayed).
One of the reasons that ESPN is treating this year's WSOP Main Event final table to increased coverage is the variety of players in the November Nine. For example, Michael Mizrachi brings a great deal of experience to the poker table while Sio Nguyen is an amateur poker player looking to launch a successful poker career. Should Mizrachi walk away the winner of the 2010 WSOP Main Event, he will become the first player ever to win both the WSOP Main Event and the $50,000 Players Championship in the same year.
All of the players in the November Nine have already guaranteed themselves more than $800,000 by making it to the final table. But only one player will walk away with a new bracelet to sport and nearly $9,000,000 to fund their poker play in 2011.