written by: Steve under News Comments: Comments Off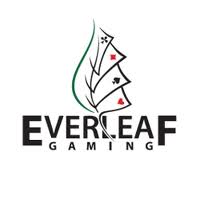 After losing their #1 payment processor for US poker players, followed by the Department of Homeland Defense issuing a cease and desist order, the Everleaf Poker Network made the difficult decision to leave the US poker market.
According to a representative from one of the Everleaf Poker Network's skins, Minted Poker, "Several weeks ago when the network lost one of the US processors, some of the processed funds were held back by what is now clear as the Department of Homeland Security. They have now also issued a letter to [cease] and desist operations in the USA, under threat of legal enforcement against the network."
After consulting with their regulatory body, The Lottery and Gaming Authority of Malta (LGA) the Everleaf Network decided the appropriate, and best course of action, was to simply voluntarily leave the US market. According to the report, Everleaf will also be preemptively exiting the French Market, where they do not hold a license but have been operating nonetheless.
According to the Minted Poker Representative only 20% of the network's traffic originated in the US, a number that seems fairly accurate giving the decrease noted by the online poker tracking site pokerscout.com over the past week. PokerScout.com has the Everleaf Poker Network down from a peak traffic number of around 800 to 700 since the network left the US market.