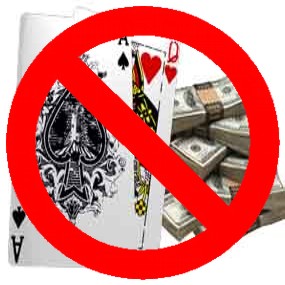 eWalletXpress, one of the last remaining e-wallet services available to US online poker players, has announced that it will no longer be supporting the United States market. This announcement came as a result of the enforcement of the UIGEA (Unlawful Internet Gambling Enforcement Act), an attachment that was quietly added to the Safe Ports Act in 2006. The Safe Ports Act itself deals with homeland security, while the UIGEA is intended to prevent online poker rooms, casinos and sportsbooks from accepting financial transactions from US players.
The UIGEA has been met with controversy since its inception, as it lumps online poker, something many consider to be a skill game, in with online casino gambling and high stakes games of random chance. Though the UIGEA was passed in 2006, it wasn't enacted until June of 2010. Several online poker rooms (Party Poker, most famously) and poker banking services pulled out of the US market over the past four years, prior to the UIGEA's enforcement. Now that the bill has been enacted, we can expect more closures and denials of service for US players. Unfortunately, eWalletXpress is among the first of these losses.
For many US online poker players, eWalletXpress was among the only reliable and inexpensive deposit and withdrawal methods available. Now, US players will have very few options beyond credit cards (which are frequently denied) or bank transfers (which can be saddled with costly fees). The announcement of eWalletXpress' removal from the US market comes as a disappointment to US players who previously had other e-wallet options, such as Neteller and Moneybookers, only to have those services leave the US market as well.
The US poker community began to suspect the imminent demise of eWalletXpress on November 12, when eWalletXpress account became inaccesible due to supposed "technical" reasons. A week after this, eWalletXpress made the official announcement: "We regret to inform you that we are no longer able to continue service at this time due to a federal warrant issued to seize our funds."
At this point, it remains unclear as to how eWalletXpress will handle the funds currently held in their US player accounts. The poker community as a whole is hoping to avoid a repeat of the Neteller scandal, in which $55 million was held by the Department of Justice. Many Neteller customers had to wait a year or more to receive the funds from their accounts, many of which included thousands of dollars. As of now, the only certainty is that eWalletXpress is now exclusively available to Canadians.