written by: John under News Comments: Comments Off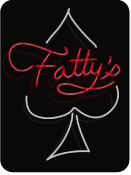 Move over Real Housewives… recently Entertainment LLC announced the cast of their latest poker reality show, Fatty's… Where Poker Gets REAL. Fatty's is a New York Members-Only Club, and the show will follow the club's owner, Mike "The Nose" Castaldo along with professional poker players and a cast of regular local players who will interact with pros and celebrities throughout the year, both on and away from the tables. Viewers will watch as these largely enthusiastic amateurs try to balance their everyday lives with their passion for poker. With five tables going and a room full of egos, the game itself is only half the drama.
You might recognize the name "Fatty's" from the 2010 World Series of Poker. A group of ten players representing the club, four of the "characters" who will appear on the television show, along with five contest winners, played in the Main Event wearing their team uniform. Now we know that the main purpose of their trip to Vegas was to create buzz for the show, but they still played poker while they were there.
Corporate sponsors were also well represented at the Main Event as well. The Fatty's 10 could be recognized wearing their sponsors brands such as Blue Shark Sunglasses, Hardcore Watches, and ScottEVest shirts, which signed on to be the official uniform of Fatty's for the WSOP Main Event. Each of the 10 Fatty's players made it out of Day 1, with one, Kenny Hofmann, eventually making the money, placing 278th and taking home $41,967.
Show creator Scott "Mayhem" Einiger received a lot of attention after knocking out the Worlds #1 ranked poker player Phil Ivey on Day 2. "He got knocked out, and I literally fell out of my chair, so I know I will be hearing from my friends at Fatty's. That was kind of special!" (Einiger is also a Senior Partner with the New York law firm Abrams Fensterman, which represents All In Entertainment LLC.)
Here's a rundown of the very colorful cast: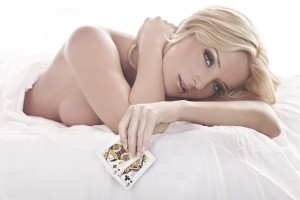 Lacey Jones, #3 on our "Hottest Woman in Poker" list also auditioned and won a spot at the Fatty's tables. She too will appear in episodes along with some of her celebrity friends. Jones first made it into mainstream poker while playing in a tournament on ESPN. She was originally hired as a model for the tournament, but due to her play she was contracted by Absolute Poker to represent them at live events on the felt. In a press release, Castaldo praised Jones, saying "we are all thrilled to have Lacey Jones involved in this project. She is a highly regarded poker player with a great personality and will be a perfect fit with the unique characters that play at our members-only club. Lacey has a flair for bridging the gap between amateur poker players and the top pros of the world."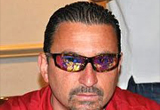 Big Al is a close friend of the Nose. Al is one of Fatty's more experienced players in the "tournament world."  He has made very deep runs in the WSOP Main Event in four of the five years he has played, highlighting his many poker accomplishments. Al is also a cancer survivor who saved his uncle's live by donating one of his kidneys to him. Big Al's love for pizza and his joy of out-eating anyone who challenges him are legendary and almost match his love of poker.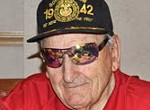 Old Man Bill is not only a WWII Merchant Marine veteran, but he is one of the most feared players at Fatty's games. He also happens to suffer from narcolepsy. He has a habit of dozing off in the middle of games and uses it to his advantage, pretending to sleep to lure players into making ill advised bets against him.
Tommy is a very well respected poker player whose skills are only rivaled by the gourmet preparations he serves at Fatty's. The type of food he creates can only be matched at a five star restaurant. He not only can cook though, he has also cashed in at the WSOP.
Chris is Tommy's twin brother and is also part of the team that makes Fatty's click. Chris is amongst the most respected players at Fatty's and has also cashed in the WSOP. He also serves as a dealer for his cousin, Mike's club.
The rest of the cast consists of  interesting characters who contribute to the overall experience of playing in a private, New York City club. The entire cast of Fatty's share a common bond: "The Dream" to experience the opportunity to play in the World Series of Poker Main Event and other major events with poker elite in the battle to become a world champion poker player.
In an added twist to typical reality programming, Fatty's Poker has teamed up with Fantazzle Fantasy Sports Games to give viewers a chance to sweat the players on the show. Details of the fantasy contest have not been released, but it will likely be similar to games that Fantazzle has run in the past in which contestants select a "team" of poker players in an effort to pick the ones who will have the most combined success in a given poker tournament, reminiscent of fantasy football. Fatty's and Fantazzle plan to award seats at the club's tables and 2011 WSOP seats as prizes for the show's viewers.
While this show is still in production and has not been picked up by a network, some are speculating that it will end up on Spike or Fx. ESPN, Starz, and HBO are also in the running. Auditions for future appearances will be held in Atlantic City.