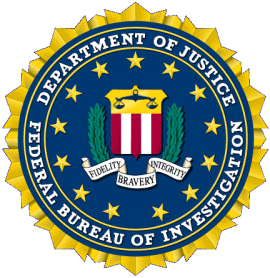 In a shocking move the FBI has seized the domains of the most popular online poker rooms servicing US residents, Full Tilt Poker, PokerStars, UB Poker and Absolute Poker. News first came to light as players visiting the homepages of these sites from certain parts of the world were greeted with an FBI seizure notice, in place of the sites' homepage! For some areas the sites' homepages are still showing up normally, but this has been explained on 2+2 as being a delay in DNS updates by certain Internet providers.
Furthermore both CNBC –via Twitter—and Reuters –via a banner at the top of the page– are reporting that Fraud and Illegal Gambling charges have been filed against all of the sites. Some 2+2 members are also reporting that CNBC has touched on the story live on television.
We will certainly keep you posted as more details emerge in what could be a watershed moment for the online poker industry. But before panic sets in, keep in  mind that the FBI filed a similar case against Bodog.com a few years ago, and pretty much nothing has come of that, as Bodog won back the rights to their domain name.