Online poker news headlines are still rife with the after-effects of Black Friday, which occurred only a few weeks ago when the US federal government seized the domain names of PokerStars, Full Tilt Poker, Absolute Poker and UB. Enter Gray Tuesday – on May 24th, feds seized the domains of 10 more online gambling sites and charged their principals with money laundering and illegal gambling.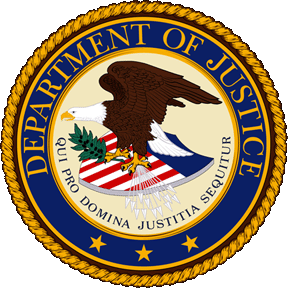 The sites that will now be closed to US players include:
Beted.com
Betehorse.com
Betgrandesports.com
Betmaker.com
Truepoker.com
Goldenarchcasino.com
Funtimebingo.com
2Betsdi.com
Bookmaker.com
…and most tragically for the online poker community, Doylesroom.com.
Only two companies own all of these sites. The companies are ThrillX Systems, Ltd. (based in British Columbia and owned by principals David Parchomchuk and Darren Wright) and BMX Entertainment/K23 Group Financial Services (based in Costa Rica and owned by principle Anne Marie Puig).
The indictments were announced jointly by Homeland Security Investigations, Immigration and Customs Enforcement, the IRS and Rod J. Rosenstein, US Attorney. Rosenstein stated that the US cannot allow website operators in foreign countries to be exempted from federal law if they wish to conduct operations within US borders, simply because they're based offshore.
In order to seize the domains of these sites, the aforementioned government agencies took some rather extreme measures: they went undercover to create a fake payment processing company with the intention of making contact with the top executives from BMX/K23 and ThrillX (and apparently, they succeeded). They also hired informants to set up accounts and gamble at the sites.
Rebecca A. Sparkman, a Special Agent in Charge for the IRS, announced that the US government will continue to prioritize the prosecution of any online sites that they consider guilty of money laundering and illegal gambling. She stated that IRS Criminal Investigation will "trace the funds… regardless of where the money is stored." Consider this fair warning if you've been skirting around Black Friday's implications by restricting your online poker play to smaller sites and lesser-known deposit methods.