written by: Steve under News Comments: Comments Off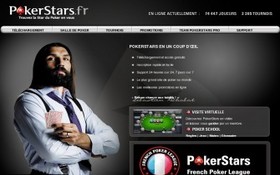 The Las Vegas Sun's Jon Ralston released a statement from former US Attorney Greg Brower, who is now a state senator in Nevada:
"In light of the recently announced federal indictment of several PokerStars principals, as well as the revelation of PokerStars-sponsored foreign trips by Nevada Legislators, and news of nearly $300,000 in political contributions by PokerStars to Nevada legislators who are currently considered proposed legislation introduced on PokerStars' behalf, I am calling for federal and state investigations into PokerStars' political activities in Nevada. The fact that a foreign company which has been charged with operating a criminal enterprise could play such a large role in Nevada campaigns is troubling. Federal law clearly prohibits foreign contributions to federal, state, and local campaigns. Nevada law is not so clear, but should be. I am reviewing this issue with legislative counsel and plan to introduce legislation, if necessary, to ensure that any loopholes in our state law are closed immediately. In addition, I will be discussing this matter with both the U.S. Department of Justice and the Nevada enforcement
authorities to determine whether federal and state investigations into PokerStars' activities in Nevada are warranted. Nevada's gaming industry and regulatory regime are the very best in the world, and it is critical that we take swift action to ensure that we maintain the unquestioned integrity of both."
PokerStars has been heavily involved in the creation of the current online gambling bill in the Nevada legislature, including spending hundreds of thousands of dollars in courting Nevada lawmakers. The legislation is itself being referred to as PokerStars legislation in most circles, and with the now dubious name attached it remains very unclear if it will ever see the light of day in Nevada.