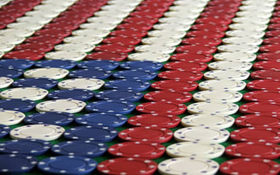 A longtime advocate of legalizing and regulating the online gaming industry, Congressman Barney Frank (D-MA) has teamed up with his Republican colleague John Campbell (R-CA) to introduce the Internet Gambling Regulation, Consumer Protection, and Enforcement Act.
You may recall that it was Frank's HR2267 that got quite a bit of press during the last session of Congress after easily passing the House Financial Services Committee, before it was left to die in the House of Representatives; not even being brought to the House floor for a vote. Using the nuts and bolts of HR2267, the new legislation looks almost like a carbon copy of last year's bill with provisions to prevent underage and problem gamblers from access; sets deposit limits as well as limits on losses; protect consumers from cheating and fraud; prevent money laundering and tax evasion; as well as  the capability to investigate potential operators.
Unfortunately, the anti-gambling, Spenser Bacchus (R-AL) is the head of the House Financial Services Committee in the new Republican-led Congress, and it's unlikely that one of the biggest opponents of gambling will bring the matter up in committee –committee chairs determine which issues are addressed in their committees in Congress.

Another major hurdle for any Internet gambling bill is if the bill does somehow manage to come out of a committee it would still need to be introduced on the House floor by Speaker of the House John Boehner (R-OH) before it can be voted on and moved to the Senate.
For more information on the new online gaming legislation introduced by Frank and Campbell you can go to www.theppa.org