written by: John under News Comments: Comments Off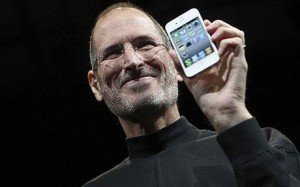 Apple is approving iPhone applications at a rate that most can't even comprehend. The advertisement slogan, "There's an app for that" isn't just a saying anymore; it's true. You name it, there is an app for it.
The iPhone and Apple's App Store have started a technology revolution, changing how consumers interact with computers and putting software development tools into the hands of anyone who can afford them. The most popular iPhone applications have been downloaded sometimes at a rate of 10,000 times per day, and at an average rate of $0.99 per download, Apple is generating some serious money. Apple takes a 30% cut from what the APP earns, and the rest goes to the developer, which creates a lot of opportunity for these developers, as well as incentive to crank out the new and improved apps.
Because there are so many apps, unless you know exactly which one you want, searching for new apps can be slow and frustrating. If you are looking for gambling apps, for instance, you can browse the gambling app category, but you still end up with loads of listings to trawl through. Search poker apps, and you'll get over a thousand selections to scroll through. One thing you can do is Google "gambling app reviews," which will save you some time, but honestly, you'll have better luck using the App Store search engines like uquery, AppVee, Apptism, iusethis, 148apps, etc. These search engines index items and offer a fast and easy way to find the apps you want. They have filters like category, price, popularity, etc. and provide a full-text index of the application description. With updates on these sites daily, it provides a means for users to see if an app is worth owning before they purchase it.
If you are into casino games or poker, there are many good iPhone gambling apps to choose from. For instance, iPhone casino apps for those looking for traditional gambling against a dealer games, and iPhone poker apps for those into multiplayer hold'em action are available, but you'll find more than just traditional games.
There are also training programs that allow you to sharpen your gaming skills and programs that calculate odds and give you gaming tips.
Here is a sampling of apps that have had 4 or more star reviews from customers:
Know Your Odds Version 1.0 –  This is the best app for an assortment of probability-based tasks. The interface is simple yet creative and well designed. It includes a clicker, which is a handy device for anyone who wants to count anything and fears they might lose count and have to start over again if they do it in their head. It also has a Blackjack counter that does all the stressful math of counting cards; it will even tell you when the deck is hot or cold. Use of this last feature might get you into hot water in some states.
4 Card PRO Poker - This latest addition to the PRO series of casino games promises hours of fast fun and exciting play. If you are a four-card poker fan, you know how much fun it is. If you have always wondered how to play, but were afraid to step up to the table, then this is the app for you. 4 Card PRO will explain exactly how to play giving you all the training tools needed to keep up with the pros. It also provides the option to "Ask The Dealer" to find out what your best odds are for playing the current hand, in-depth statistics are collected on every hand played, so you can review your winning percentages and refine your strategy.
Motion X Poker - This is poker (five-card draw) dice. They are dice with a playing card on each of their six sides: Ace, King, Queen, Jack, 10, and 9 (there are no suits, so there are no flushes). Each player has three tries to put together a winning hand. You can play against the dealer or your friends. Shake your iPhone or iPod Touch to roll the dice. It has beautifully rendered graphics, crisp SFX, and soundtrack with realistic game play. Motion X Poker is amazingly responsive—screen changes, button taps, this game moves! While playing, you collect gems for throwing a winning hand on the first roll, winning with the same hand back to back, and 15 other accomplishments. You can also store your game lifetime stat unless you choose to reset them.
Easy Blackjack Cheat Sheet Free – This app is free! Forget trying to memorize complex and confusing charts and cards with grids of hundreds of cells, funky colors, and cryptic letters. The Rules and Patterns in the application are listed in a specific order, in a way that is meant to make it easy to remember, and memory aids are even included for all of the rules to help you memorize the patterns. Keep this app handy for a quick refresher just before playing at the casino.
Blackjack Multi-Hand HD 4.4 - Bet up to 7 hands at a time and split up to 3 times (that's 28 total hands!) This app has no stupid gimmicks and is a true-to-life Blackjack simulator. The game engine behind this game has been used in live Internet casinos and has been verified by the government it ran in. It really is a Blackjack simulator with an interactive learning mode, built-in bet cards, and many card counting systems. With this app, you will learn to play Blackjack, so you can kill it on your next trip to Vegas.
There are also fully customizable game rules, so you can tweak the engine to your local casino and play styles. You will have the ability to leave the table or have CPU players play through the show, when the shoe is not in your favor. A Cheat/Practice mode is also available, which allows you to try new game styles by peeking at the dealer's hole card as well as the show and not effecting your career mode data. Also, this app includes many card counting systems (including Red-7) to help you learn to count utilizing the True Count as well as a Count Action Card, and a new option allows you to "slow down deal animations." With this option the cards will be dealt slower so you can practice card counting per card dealt.
Can I Play Real Money Poker on my iPhone?
No real money poker applications have been developed for the iPhone. Apparently, poker sites have some security issues with the iPhone platform, and Apple doesn't admit any type of real money gambling in the app store. But, there is another way to play real money poker on your iPhone. This is only for hard core computer whizzes who know a lot about computers and phones. First, start a regular game of online poker on your desktop. Second, control the game remotely from your iPhone. Crazy? Yeah, but it works. You accomplish this by setting up a so-called VNC connection between your iPhone and your PC using TightVNC on your PC and Jaadu VNC on your iPhone. When you have a connection between iPhone and PC, your computer screen appears on your iPhone screen – TA DA!!  Now by controlling the mouse and keyboard using the iPhone, you can easily perform any tasks on your iPhone that you can on your PC. Simple right?
Don't worry, technology will prevail… it always does.