written by: Will under News Comments: Comments Off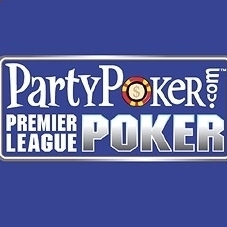 PartyPoker.com recently teamed up with Matchroom Sport to announce the lineup for the PartyPoker.com Premier League Mixed Game Championship, an invitation-only event with a $25,000 buy-in. The event is scheduled to begin on November 13 at Mayfair's Playboy Club London and last until November 17.
The event, which will be broadcast in the U.K. on Sky Sports before being distributed through international channels, includes two groups of six players each. All players will engage in PLO, PLHE and NLHE as they battle their way through the big-bet tournament.
The groups will be divided as such:
Group A
-Matt Giannetti
-James Dempsey
-Jennifer Tilly
-Tony G
-Luke Schwartz
-Max Pescatori
Group B
-Sorel Mizzi
-Andy Frankenberger
-Mike Sexton
-Yevgeniy Timoshenko
-Andrew Feldman
-Ben Carpenter
All of the players gained entry into the event by invitation except for Ben Carpenter, who won an online qualifier instead. Rumor has it that Carpenter is known for aggressive table talk in addition to aggressive play (Phil Hellmuth, anyone?), so he should make for an entertaining addition to the better-known pros.
Jennifer Tilly recently announced that she was losing interest in professional poker and possibly quitting, potentially making the Premier League Mixed Game Championship her last official poker appearance. Frankenberger, the WPT Player of the Year, needs little introduction, and neither does 4th-place WSOP Main Event contender Matt Giannetti.
Group A will play against Group B over the course of three heats, each heat representing either PLHE, PLO or NLHE. The best performing half of each team will face off against one another in the final, which will once again combine the three different game types. The top 6 finishers will receive money prizes and free invites to the 2012 edition of the WPT Premier League, with $100k reserved for 1st place.