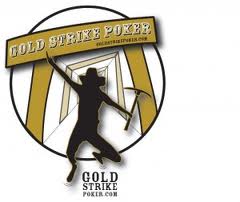 The US-legal, subscription-based, online poker room, GoldStrike Poker, will be the new sponsor for GSN's popular poker telecast High Stakes Poker according gambling911.com –not my favorite site to use as a source but this one seems legitimate.
The deal will see GoldStrike Poker take offer the primary sponsorship duties in this weekend's episode, and according to a GoldStrike spokesman GSN approached the subscription poker site about the deal, as GoldStrike spokesman John George is quoted by Gambling911.com as saying, "GSN has asked Gold Strike Poker to replace PokerStars as the national sponsor of the show,"
The sponsorship by GoldStrike Poker could very well be the catalyst for GSN to continue broadcasting High Stakes Poker in the future despite the shows lackluster ratings and reviews during Season 7. The main reason for this being that Full Tilt Poker pulled all of its sponsored pros from the show when PokerStars took over as the primary sponsor. Without PokerStars sponsoring the telecast it's quite likely Tom Dwan, Patrik Antonius, Gus Hansen, and Phil Ivey will return to the HSP table if the show is picked-up for Season 8.
Another major change that has not gone over well with viewers of the show was the replacement of Gabe Kaplan with Norm MacDonald in the broadcast booth. We'll have to wait and see how GSN goes forward with its poker programming in the wake of Black Friday, and if High Stakes Poker will be given another chance by the network –basically calling Season 7 a wash due to all of the PokerStars/Full Tilt Poker drama and Black Friday turmoil.