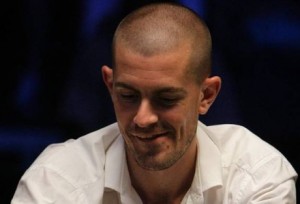 Apparently, the old adage that what goes up, must come down is hitting home for Gus Hansen. Despite recently winning his first ever World Series of Poker wrist weight, Gus Hansen was destroyed by Ilari Sahamies – otherwise known as Ziigmund. The online poker session Hansen will surely hope to forget took place on September 29th over the course of just under 1,200 hands of online poker. During this heads up session of $500/$1,000 Pot Limit Omaha, Hansen dropped about $900,000 to Sahamies. Along with his career capping win at the WSOP, Hansen was also doing very well on the high stakes tables – recovering from a crippling loss of his bankroll this year.
Sahamies was not the only online poker player licking his chops courtesy of Hansen. During the night, Hansen was toppled by a trio of high stakes sharks including Skjervoy and Cole South. When the smoke lifted, Hansen had been beat on every single table that he played.
Although all three players had something to do with Hansen's merciless slaughter, Sahamies was certainly the most happy at the end of the night. While both South and Skjervoy walked away with about $100k each from Hansen's dwindling bankroll, Sahamies took Hansen for about $600k. For the year, this makes Hansen down about $2.5 million. He will be very lucky to even come back square for the year.
Although it is no good news for Hansen, Cole South didn't fare well on the night as he, despite chowing down on $100k from Hansen, still ended up finishing the night with $55k less sitting in his poker account. Harrington25 also marked up a poor online poker night with a $151k drop.