written by: Will under News Comments: Comments Off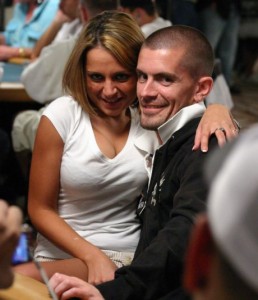 Rui Cao, who is commonly known as "PepperoniF" in online circles but plays using his real name on Full Tilt Poker, has offered up a strong showing so far in 2011 with nearly $425k in profits to his name. His year was all but ruined last night after a brief session of Pot Limit Omaha against Gus Hansen, who is currently the winningest online player of 2011.
Hansen and Cao engaged in only 113 hands of $500 / $1,000 heads up PLO on Full Tilt Poker a few nights ago. In a matter of minutes, Hansen took nearly $348k from Cao, who plays from his home town of Paris, France.

Hansen is currently showing profits of well over $2 million dollars in 2011 counting PLO games on Full Tilt alone. This represents a massive upward change from his 2010 online poker results, which were marred by a $3.5 million downswing that occurred over the course of last summer. Since the beginning of that downswing, Hansen has earned nearly $6 million strictly from online play.
Viktor "Isildur1″ Blom, originally from Sweden but now living in London, had quite a night of his own when he won $103k to follow up his recent victory over Eugene Katchalov in the SuperStar Showdown series. Blom's night was certainly more of a slugfest than Hansen's, as it took almost 6,300 hands for I1 to settle on his $100,000 victory. Blom's recent hot streak in combination with his early-2011 downswing has him essentially breaking even so far this year.
In addition to Hansen and Blom, the biggest winners of the evening included URnotINdanger2 (up $29k), NoPasaran (up $49k) and Zypherin (up $50k). The biggest losers of the night, aside from Rui Cao, included Josh Arieh (down $27k), wobbly_au (down $38k) and Shawn Buchanan (down $50k).