written by: James under News Comments: Comments Off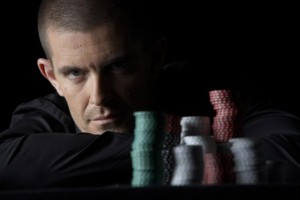 There's little doubt that Gus Hansen has been somewhat inconsistent as an online player in recent years. This all seems to be changing in 2011, as Hansen is currently one of the most successful online players of the year.
In the past week alone, Hansen has earned just shy of $999.5k. And no, this feat wasn't accomplished by grinding fish at the medium stakes tables 24/7. Rather, Hansen has amassed this princely sum by defeating some of the absolute biggest names in the online poker world, including Tom "durrrr" Dwan, Phil "OMGClayAiken" Galfond and UarePileous. In short, Hansen has won nearly one million dollars by playing just over 2,500 hands, an incredible feat even by the measure of the most ardent Hansen haters.
In total, Gus Hansen is showing profits of over $2.1 million so far this year, making him the winningest player of 2011. In addition, he's the biggest single winner on Full Tilt Poker, with which he is sponsored. In a distant second place is the legendary Patrick Antonius, who has earned $1 million on the site.

Hansen's hot streak actually began back in October of 2010. Since that time, he has won almost $5 million. This certainly serves as redemption for Hansen's overall losses in 2010, which totalled $1.3 million.
The failures experienced by Hansen earlier in 2010 are undoubtedly weighing heavy on his mind, and the possibility of an unfortunate repeat still looms large. In the Spring of 2010, Hansen was positive by $2 million, much like this year. That changed for the worse when a lengthy and brutal downswing caused him to lose over $5 million by the end of the summer.
Despite falling at the hands of Hansen, Galfond was the second biggest winner for the week with positive earnings of $248k. His losses to Hansen were offset and then some when he bested Scott "URnotINdanger2″ Palmer for approximately $700k.