written by: James under News Comments: Comments Off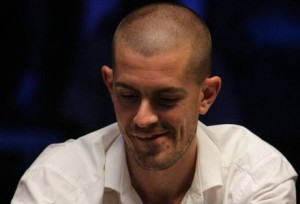 Normally, being down $1 million for the year would be a negative headline. However, Gus Hansen has continued to eat away at the more than $3 million he was down for the year – posting another $280,000 win this past weekend. This makes Hansen about as close as he was to hitting the -$1,000,000 in July. While Hansen still has some considerable work to do with a little more than a month remaining in the year, a few more big weekends could put Hansen back in "winning year" territory. Or, at the very least, Hansen could look back at 2010 as an expensive training session for an already talented and aggressive poker player.
As usual, Hansen spent the majority of the weekend playing at the Pot Limit Omaha tables and took on some of his toughest competition at Full Tilt Poker, including harrington25 and DrugsOrMe. Adding to the competition this weekend were equally tough players like Ashton Griffin (aka theASHMAN103) and luckexpress10. Luckexpress10 might consider changing his screen name after losing out on an $80,000 pot to Hansen early during the weekend. However, DrugsOrMe was quick to join him on the loser's train with an equal $80,000 pot loss to Hansen.
It wasn't all wins last weekend for Hansen, however. One particularly brutal hand went to theASHMAN103 when Hansen was looking down at a powerful pre-flop hand of King/Eight/Ace of Spades and the Queen of Clubs. DrugsOrMe was the first to act with a quick fold, sitting left of Hansen's big blind. LokoisBack made an $700.00 raise and theASHMAN103 was quick to make it $3,300.00 all day. Harrington25 folded his small blind but Hansen made it $11,000.00 to play. TheASHMAN103 made it $16,000.00 and Hansen called, hitting the cap for the pot. The flop came with three hearts to make theASHMAN103′s four and five of hearts good for a Flush and he took away the $33,100.00 pot.
Another big hand between theASHMAN103 and Hansen was also a pre-flop cap hit at the $200/$400 PL Omaha tables where Hansen put his two suited (Clubs and Spades) hand with a pair of Aces and a Two/Nine against a relatively strong Eight/Nine/Jack/Ace hand from theASHMAN103 (three suited). On the flop, Hansen had hopes for the Club nut flush but ended up taking the huge pot courtesy of his pair of Aces, with a little help from a pair of Sixes on the board. This beat the pair of Jacks that theASHMAN103 flopped.
Other wins coming from Full Tilt Poker this past weekend include Patrik Antonius, who previously made a lot of news playing record breaking hands against Isildur1. IHateJuice and Erik Sagstrom joined the loser's column with big losses to think about this week.