written by: James under News Comments: Comments Off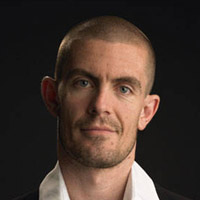 Gus Hansen was on quite a roll until just a few nights ago, when his incredible winning streak was stopped dead in its tracks by O Fortuna PLS. Apparently unfazed, the Great Dane bounced back last night to win $322k.
Hansen, a sponsored member of the Full Tilt Poker team, lost over half a million dollars playing 2-7 Triple Draw against O Fortuna, leaving his yearly earnings at just over $3 million. He earned a large chunk of his losses back last night from Arbianight, who gave up $150k over the course of 250 hands of PLO at the $500 / $1,000 stake level.
Hansen wanted more, and opened a session with Cardrunners' Andreas "skjervoy" Torbergsen. Hansen made short work of his second opponent also, racking up $172k in only 300 hands before logging off for the evening.

His latest victories put him just about $3.2 million profit for 2011, and that's only counting his earnings from online poker. The second biggest winner of the year, Matt Hawrilenko, trails with only $1.8 million.
The second biggest winner of the night was NoParasan, who played just over 1,200 hands of PLO at the $100 / $200 and $200 / $400 stake levels. He took hom $204k. Although NoParasan is still unidentified, he's had a stunning 2011 of his own, earning over $1 million from some of the biggest names in high stakes online play.
XWINK made a brief appearance on Full Tilt Poker last night, lowering his stakes slightly to $100 / $200 and $50 / $100 PLO. In the first days of March, XWINK made a huge splash in the online scene when he turned $4k into over $2 million in a matter of four days. XWINK crashed hard and lost $1.5 million shortly thereafter, withdrew his remaining $500k and took a short break before returning. He won $25k.
Other movers and shakers in the online poker world included OMGClayAiken (down $86k), Kpederson (up $101k) and zivziv isr (down $163k)