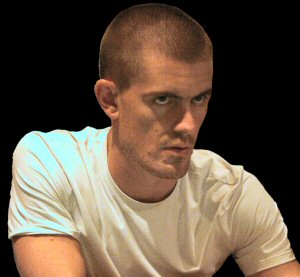 As usual, Full Tilt Poker is the site where you will find the biggest high stakes poker swings on the Internet. Amongst the poker pros having bad weeks for the first week of October is Gus Hansen – who has now lost about $1.5 million for the month of October. Hansen has been having his share of bad luck with online high stakes poker this week – joining the recently tilted Isildur1. However, this past week has likely been one of the worst on record for the Danish poker professional. Hansen topped Dwan this week for the amount of hands played – logging nearly 8,500. However, unlike Dwan, this past week will not be one that Hansen ever wants to relive.
The hits started on Monday, when Hansen entered a $500/$1,000 game against the high stakes poker players skjervoy, DrugsOrMe and Urindanger. All told, Hansen lost about $850,000 to the three players. By far, DrugsOrMe robbed Hansen the most, taking around $503,000 from the poker pro. Across seven days, Hansen lost his $1.5 million, adding to his 2010 losses of about $3.6 million. This recent loss makes Hansen the hardest hit high stakes player for the year, unless of course Isildur1 keeps up his recent play.
Two other big names in high stakes poker have also been making news this week. While Isildur1 is likely regretting his decision to return to the nosebleed section of Full Tilt Poker (with losses now adding up to $193,000), Tom Dwan is finally back on track with a $1.4 million win this last weekend. For the year, this elevates Dwan to a $4 million year – in stark contrast to the ailing Hansen. Dwan is even starting to make progress against his ongoing foe – jungleman12, albeit small steps of about $32,000 wins. Patrik Antonius has also logged a fairly good week with about $405,000 in winnings while skjervoy and DrugsOrMe have both logged good weeks – largely thanks to Hansen's considerable donation to their bankrolls.
Joining Hansen to wrap up the biggest high stakes losers of the week were Ilari Sahamies (who lost out big to Tom Dwan) and WastedPotential. While Sahamies logged a nearly $800,000 loss for the week, WastedPotential didn't do much better with around a $455,000.
We've seen Hansen lose a lot of money on high stakes poker at Full Tilt Poker and we've seen him take down his fair share of some large pots. One thing that remains steady is that Hansen will bounce back from this loss and shrug 2010 off – as soon as he can get out of it.