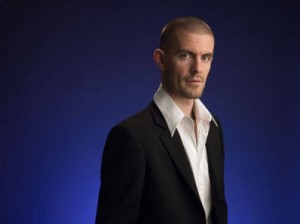 Gus Hansen has often been compared to the famous underdog poker player from the United States – Chris Moneymaker. Coming from humble beginnings, Hansen has been known to inspire European poker amateurs to take the next step and hone their online poker skills in hopes of a live poker career. Until now, Hansen's wrist has remained bare of a gold bracelet. However, this changed recently as Gus Hansen came away as the winner of Event 4 in the World Series of Poker Europe. This marks the first time that Hansen has won a bracelet in the WSOPE. Gus Hansen can now add this gold bracelet to his multiple wins in the World Poker Tour.
The $10,350 No Limit Texas Holdem (Heads Up) event is yet another success that Hansen can add to his resume that has gained him so much respect in the online and offline poker world. Hansen was accompanied by a huge audience on the rail to watch the not quite easy win of Hansen over his last opponent – Jim Collopy.
The final match between Collopy and Hansen took several hours earlier this week with the match up reaching a tie early on Thursday morning. Today, they returned to the tables to face off with 1,920,000 in chips each. Early in the final match, Collopy struck hard with a pair of Aces in the pocket for a 880,000 chip lead. As the match continued, Hansen slowly began to regain his chips until he took advantage of a great opportunity lady luck flopped on the table.
Hansen took on Collopy with a pair of deuces against Collopy's Queen/Jack. The flop came Jack/Jack/8 and Collopy made a 78,000 bet. Hansen called to see a 5 come on the turn. Following a check by Collopy, Hansen made a 128,000 bet with Collopy simply following with a call. After a river 2 and a check by Collopy, Hansen pushed all in and soundly thumped Collopy for a substantial lead. Unfortunately, Collopy regained his chips to go even again.
The final hand was an all in pre-flop raise by Collopy with King/Four suited. Hansen made the call with a pair of fours. Collopy barely missed his flush and Hansen took home the bracelet with a meek pair of fours.