written by: John under News Comments: Comments Off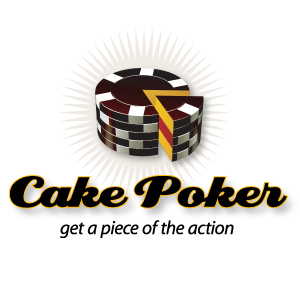 It doesn't look that good when two big heads in the operations department of a brand name online poker room resign on the same day.
First, Lee Jones, Card Room Manager over at Cake Poker stepped down effective immediately as of December 29th. He made a brief post on 2+2 yesterday afternoon announcing his resignation and proclaiming that it would in fact be his last post on the popular online poker forum stating, "Their management has made some strategic decisions with which I'm not comfortable," all the while exonerating the support staff at Cake, mentioning, "They are top-notch people."
Not long after that, another important Cake Poker executive, Serge Ravitch, also known as "adanthar" in the online poker community, stepped down from his position via the same 2+2 thread. Former Tournament Director at Cake Poker, Ravitch stated, "It sincerely pains me to say that, for the same reasons, I am also no longer affiliated with Cake in any way. I wish them the best of luck going forward."
These "strategic decisions" are unknown, however, many online poker enthusiasts including Calvin Ayre believe this may mean bad news for the Cake Poker enterprise. On his blog, Ayre forewarns the two that if Cake Poker goes under in the near future, they will personally be blamed as the "head operations guys." Worst case scenario according to him is that the company will go under and players will go unpaid.
Of course as of now this is all speculation on Ayre's part, but he comments on his blog,
"… but the two
top operations guys of an organization seldom leave at the same time and make a big public statement
about it unless they are distancing themselves from something. If this turns out to be the case, I am
saying that this move is not going to fly with me."
While player activity on the Cake Poker Network has lulled in the past couple weeks, the buzz at 2+2
has not attacked the two resignees, at least not yet. Many posters are singing the praises of Jones and
Ravitch, insinuating that they will bounce back and find a better fit somewhere else in the poker realm.
Others are sending them well wishes in their future endeavors. For now though, all has been pretty calm
since the men announced their resignations Tuesday. Time will tell…