written by: James under News Comments: Comments Off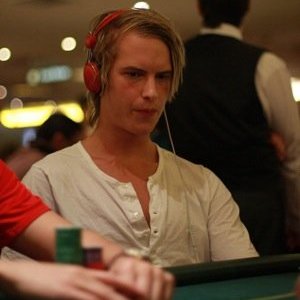 Isildur1 managed to emerge victorious in a nine hour session against online poker phenom Tony G. The session, which represented the second installment of the PokerStars SuperStar Showdown, included over 2,500 hands and several massive turns of fortune for both players. Half of the hands were devoted to PLO and half to NLHE, with $50 / $100 stakes used throughout.
The rules of this edition of the Showdown stated that play would conclude once either Isildur1 or Tony G ran out of their bankroll, $150,000 in this case.
Tony G didn't hesitate to let loose his trademark trash talk during the first hour of the session, in which he quickly gained a $47,000 lead over Isildur1, still believed to be the Swedish Viktor Blom. Tony G asked I1 if he was "feeling ok," and whether he was getting bested by a "total donk."
Isildur1 responded not with trash talk of his own, but rather with a straight to win the largest pot of the night at that point, totaling $47,000. Tony G bounced back with his own straight only 15 minutes later, winning back Isildur1′s pot along with an extra $2k.

I1 was forced to abandon one of the four tables as a result of his diminished bankroll, which was completely laid out among the tables by 6:30 PM. Tony G maintained a $60,000 lead at this point, and most of the railbirds were expecting a victory for the Lithuanian.
Isildur1 quickly displayed his heads up NLHE dominance, however, when he suddenly turned the tables by winning $120,000 worth of pots in a matter of three minutes. This was followed almost immediately by a proverbial nail in the coffin: a $103,000 pot on two-pair to Isildur1, the largest of the night by a fair margin.
Tony G rallied and nearly made a comeback with some seriously loose/aggressive play, but it simply wasn't enough. I1 cemented his lead over the course of the final 600 hands, and ended the way with a $44,000 lead.
The win was certainly important to Isildur1, who lost his first SuperStar Showdown challenge to Isaac Haxton. I1′s next opponent is likely to be announced at the PokerStars Caribbean Adventure, taking place in a few days.