written by: Will under News Comments: Comments Off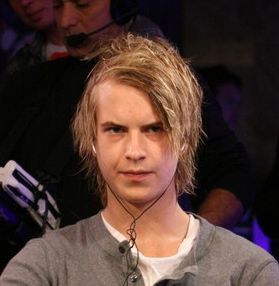 Viktor Blom, aka Isildur1, is on quite a tear. In the last week, he bested Jungleman12 in the SuperStar Showdown, earned $251k in a series of high stakes PLO matchups on PokerStars, and now this: a $384k win on PokerStars that looked like a magnified version of the previous night's victory. Isildur1′s latest session once again included over 6,000 hands and decisive victories over some of the best online pros on PokerStars.
The session began with a 6 table multi-tabling session against theASHMAN103, in which Blom earned $80k playing PLO at the $25 / $50 stake level. Next on the menu was Phil "Jman28″ Galfond, otherwise known as the founder of Bluefire Poker. In this session, Blom earned $140k playing the same game/stakes. Blom upped the ante and changed the game type for his final session of the evening, which consisted of an epic 2,000-hand battle against Kanu7. Here, Blom earned $164k playing $50 / $100 NLHE.

In total, Blom has earned $600k in only 48 hours. Although there's no word yet on whether Blom will be contributing the money towards his estimated $150 million tax bill in Sweden, he did post a Twitter update mentioning that he's feeling the best he has in a year.
Currently, Blom is up by approximately $300k on PokerStars overall, an impressive feat considering his series of losses earlier in the year. This certainly adds credence to the notion that Blom will be focusing on even higher stake levels in the near future.
Scott Palmer, aka URnotINdanger2, echoed Blom's success last night when he earned $194k on Full Tilt. Palmer is currently the winningest player of 2011 with over $1 million earned on Full Tilt and another $184k on PokerStars. Jared "Harrington10″ Bleznick rounded out the shortlist of winners last night when he won $251k on PokerStars. Unfortunately, he dropped approximately $150k on his Full Tilt account that very same night.
The biggest losers of the evening included nutsinho (down $296k) and luckychewy (down $126k).